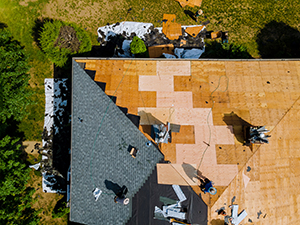 Blue Rain Roofing and Restoration is here and ready for anyone in Raytown, MO who needs a residential roofing company to install a new roof onto their home. Our new roof installation services are offered at fair prices. If you'd like to get an estimate on a new roof for your home, please give our team a call at (816) 358-7663.
Other Services
The roofing specialists at Blue Rain Roofing and Restoration do much more than new roof installation. We also handle residential roof repairs and maintenance that will increase the life of your home's roof. We offer a variety of roofing solutions and will get your home's roof exactly what it needs! Reach out to us for projects big or small and we'll have the job completed flawlessly.
Timely Project Completion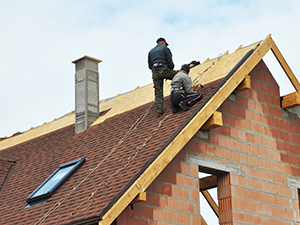 Blue Rain Roofing has consistently completed roofing projects on time. No matter what the project is, we'll estimate the timeframe for it accurately and stick to the schedule! Our roofing specialists work efficiently, safely, and carefully to ensure that each project goes smoothly with minimum hassle for our clients. You can even depend on Blue Rain Roofing for emergency roof repairs!
Roof Installation Experts
We are the most popular roofing company in Raytown, MO for a reason. That is because we believe in providing our roofers with expert training and ensure that OSHA guidelines are always met! On top of that, our company only uses the best roofing materials available through reliable manufacturers backed by warranties!
About Blue Rain Roofing
There are very few companies that can match the quality of craftsmanship that the team at Blue Rain Roofing provides consistently! In addition to exceptional craftsmanship, clients appreciate our open lines of communication and solid customer service. We are the best company for those in Missouri looking for a dependable roofing company that provides qualities roofing solution at low prices!
Call Us Today!
If you would like to receive an estimate on a new roof in Raytown, MO, get in touch with the roofing specialists at Blue Rain Roofing and Restoration today. We help with many different types of residential roofing services, such as new roof installation. To have our roofing specialists over quickly to have a look at your roof, call us today at (816) 358-7663.