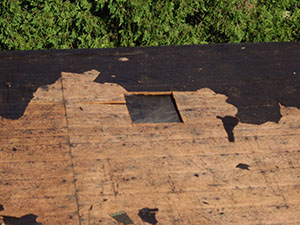 Needing a new roof installed on your home doesn't have to be exhausting and when you hire the roofing professionals at Blue Rain Roofing, it won't be! We work hard to keep every job we complete for our customers as hassle free as possible, even the largest ones like a roof replacement and new roof installation! Whether you're replacing your old, worn roof or if you're having a new roof installed on your dream home that's currently being constructed, we'll get things done flawlessly from the moment you call our crew. Your home's roof protects what matters most to you and if it can't do so properly, a lot can be at stake. For outstanding quality you can count on in Shawnee, KS or the surrounding areas, reach out to the crew at Blue Rain Roofing today at (816) 358 – 7663.
More Than a Roof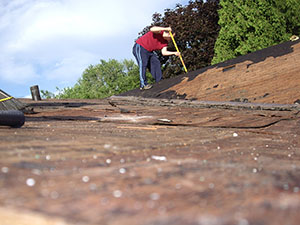 Your roof is far more than a simple roof, it's the first line of protection that your home has against the outside elements and if you're unsure whether it can do the job right or not, it's time to call in the professionals. With a free, on-site estimate, our team will be happy to let you know what it will take to have a new roof flawlessly installed on your home. Our roofers deliver the finest craftsmanship and customer service to every single customer we have, and they will continue to work on each roof as if it were keeping their own family protected. We treat you like family and we treat your roof like the valuable asset it is, schedule an inspection today and find out what sets our roofing professionals apart!
Call Today
If you've been told your home needs a new roof installed, we'll be happy to give you an honest second opinion. At Blue Rain Roofing, we're here to help you maximize the life of your current roof, but we also know it's our job to help you make the best decisions for both your roof and budget. Get the honest solutions you need for your home's roof in Shawnee, KS. Call our team today at (816) 358 – 7663.