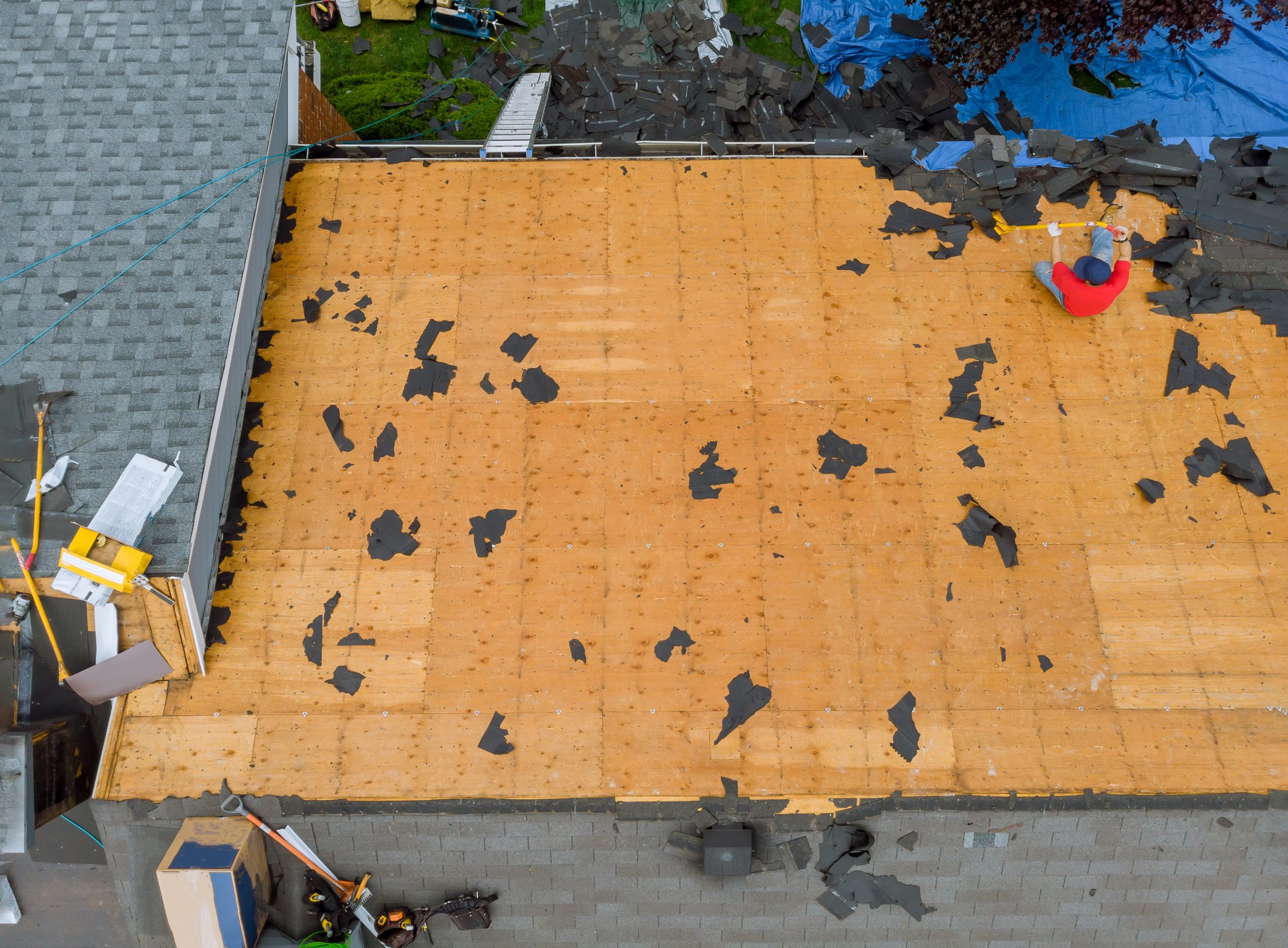 When your home is in need of a re-roof, Blue Rain Roofing & Restoration is the lead choice for those in Raytown, MO. We can install a new roof onto your home that will keep it protected for decades. Our company's installation services are first class! For an estimate on a re-roof, get in touch with us today at (816) 358-7663.
The Services
The people of Missouri can rely on Blue Rain Roofing for all kinds of roofing services. On top of re-roofs, our skilled craftsmen provide a variety of roof repair, restoration, and maintenance solutions that can help improve the condition of any type of residential roof. Call us for a roof inspection and we will find the right course of action for your home's roof!
Free Estimates
Our company does not charge people for estimates! This means that giving us a call and setting up a roof inspection will come at no cost. You will see that our prices compare well with other roofing companies in the area. If you are interested in receiving a free estimate, all you have to do is give us a quick call!

New Roof Installation
The best time to switch to a trustworthy roofing contractor is when your home needs a new roof. Blue Rain Roofing & Restoration has a great track record when it comes to providing reroof services. If you would like to have your home well-protected for as long as possible, go with the experienced roofing specialists at Blue Rain Roofing for your home's new roof installation needs!
Roof Leak Detection
Roof replacements can often be avoided when you hire the right people to inspect your roof. With the thorough roof leak detection that we provide here at Blue Rain Roofing & Restoration, we can potentially patch your home's roof up so that a roof replacement is no longer necessary!
Call Us Today!
The team at Blue Rain Roofing & Restoration continues to show that that it is one of the best options for those in Raytown, MO. We look forward to adding new people to our list of satisfied clients! If your home needs a re-roof, you can get in contact with our experts today at (816) 358-7663.