The insulation in your home or business building is a component that is frequently overlooked or forgotten by the home or business owner.  A key component in managing temperature fluctuations and the comfort of your family or occupants, your insulation plays an extremely valuable role in your life.  In fact, appropriate insulation levels can also save you money, by better management of heating and cooling costs.
The Blue Rain Roofing and Restoration team appreciates the role insulation plays in your life.  In accordance with the value that we place on your business, Blue Rain has teamed up with Owens Corning as a preferred manufacturer.  As a part of that teamwork, Owens Corning has provided our technicians with advanced training and certified Blue Rain as an Owens Corning provider.  We pass that knowledge, training, and experience to you, with every insulation job we perform.
Why Owens Corning?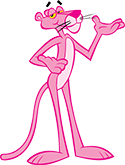 That is a very fair question.  There are certainly other manufacturers we could have selected to partner with.  We chose Owens Corning for the same reasons you do.
Reputation.  Owens Corning has been a leader in the insulation industry for over 75 years.  With that type of track record, you can rest assured they are providing the highest quality product.
Quality.  We firmly believe Owens Corning offers the best product currently available on the market. That quality is our #1 reason for selecting Owens Corning insulation as our preferred manufacturer.
Technology.  You probably don't think of cutting edge technology when thinking about insulation.  However, Owens Corning is constantly looking for better ways, better materials, and more efficient processes to ensure their products are always the best available.  As with any industry, ongoing research is the key to development of improvements and Owens Corning leads the way.
Mold resistant.  Fiberglass, the primary insulating component in Owens Corning insulation, is naturally resistant to the development of mold and mildew.
Warranty.  As part of the ProCat® Professional Loosefill Insulation System, Owens Corning offers a limited lifetime warranty and will not lose R-value for the life of the home or business.
The Blue Rain System Approach
Your Blue Rain Roofing and Restoration team doesn't just install insulation.  We evaluate your entire roofing system in a holistic fashion.  Ensuring all components of the system are optimized to ensure maximum protection and comfort.
Inspection.  Our highly skilled technicians initially inspect your roofing system.  We look for damage, inconsistency, or other areas of concern.
Report.  We then generate written documentation outlining our findings.  At this time, we will make recommendations on any necessary repairs, as well as the level of insulation that is appropriate for your home or business building.
Preparation.  Any repairs needed are addressed.  Items like adequate ventilation, leaks, or cracks are repaired.
Installation.  New or additional insulation is blown into the area until a sufficient depth to achieve the R-value desired.
Clean-up.  The job isn't finished until clean-up is complete and all that remains is your comfortable and well-protected home or business.
Did you know it is estimated that 90% of homes in the United States lack sufficient insulation?  If you aren't sure about yours, call your friends at Blue Rain Roofing and Restoration today at (816) 358-7663.  We will schedule a consultation and provide you with a FREE estimate.  We look forward to speaking with you soon.