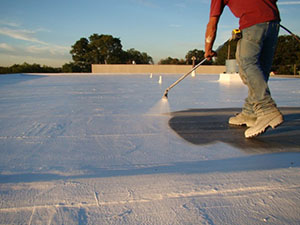 Looking for someone to ensure your home or building's roof is ready for the coming storms that are sure to head our way here in the Shawnee, KS area? Blue Rain Roofing & Restoration is honored and grateful to be the roofing contractor homeowners, building owners, facility managers, and more continue to call on and as a full-service roofer, we come prepared to handle anything your roof might need. Any type of roof, any size, and even the most complex of jobs are no match for our skilled roofing professionals. We're here to deliver superior solutions with first class customer service, call our team today at (816) 358 – 7663.
Inspections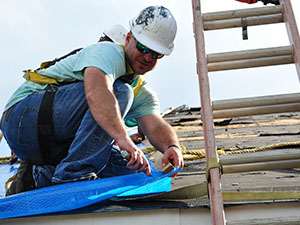 Roof inspections continue to be a service we recommend over any other and that's because we can't properly advise you on your roof's needs if we haven't completed a thorough evaluation. Whether it's your home or business, you'll soon know the exact condition of the roof atop your property, and we'll be happy to provide you with a free estimate on any services or repairs your roof might need. Keep things simple and affordable with Blue Rain Roofing & Restoration's roof inspection and maintenance plans, call today to learn more!
Leak Detection and Repairs
If you're dealing with a leak in your roof, you already know what a frustrating pain it can be and we're here to get things resolved quickly and effectively. Anytime you call on us for water intrusion, we'll soon be out to get things secured and find the source of the leak. We will then use only high quality, trusted roofing products and ensure things are repaired for good.
Restorations and Replacements
Roof restorations are a great service that can help you get the most from your roof, but like anything, if it no longer makes sense to invest in your failing roof, replacement may be the best option. Whatever the case, you can trust in Blue Rain Roofing & Restoration to get things handled flawlessly and in a timely manner.
Reach Out Today
Don't stress yourself in the search for a reputable roofing contractor, Blue Rain Roofing & Restoration has a long and growing list of references and we're ready to show you why we're the full-service residential and commercial roofing contractor to call on in Shawnee, KS. Reach out today at (816) 358 – 7663.