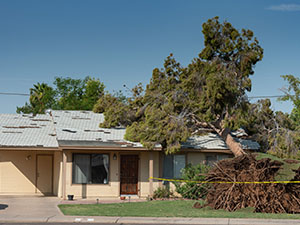 Don't let a storm damaged roof ruin your day, or week, for that matter. We're not saying it's not something to deal with immediately, but when you're a homeowner in Leawood, KS or the surrounding areas, Blue Rain Roofing & Restoration is the team of roofing professionals you can trust to get things handled right away. With 24/7 emergency roofing services available to our neighbors, we are always at the ready to get your damaged roof secured immediately. Securing any damage as fast as possible is the easiest way to make sure the damage is kept to a minimum. Don't fret when you've been left with a roof in need atop your home after a recent storm, call Blue Rain Roofing & Restoration anytime at (816) 808 – 9985.
Trusted Solutions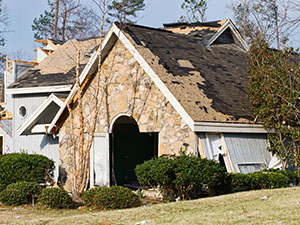 Here at Blue Rain Roofing & Restoration, it doesn't matter when you call on us, anytime we come out to assist with your home's roofing needs, you can rest easy knowing our skilled roofing professionals come ready to deliver only the highest quality solutions that your roof is due for. We're here to keep you protected, but we're also here to keep your roofing costs to a minimum and our knowledgeable roofers will never recommend any unnecessary services.
Because we're an experienced full-service roofing contractor, we've seen what works and what doesn't, and we know our impeccable workmanship has no chance at success without the trusted roofing products we bring to every roof and job. When you put your home's roof in our hands, no matter the condition, we'll work quickly and effectively to ensure you soon have a dependable roof atop your home once again.
Reach Out Today
As a homeowner, you've got a lot on your plate and sometimes prioritizing projects can be tough, but anytime you've been left with a storm damaged roof atop your home, this should always be your first priority. A damaged roof can lead to much larger problems and it doesn't take long, but Blue Rain Roofing & Restoration is here to keep things minimal with our 24/7 emergency roofing services. Whatever your home in Leawood, KS needs, we've got you covered. Reach out anytime at (816) 808 – 9985.