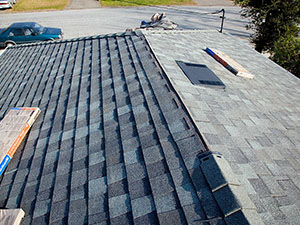 If you're a homeowner in the Blue Springs, MO area and you have a roof in need of a little TLC, the professionals at Blue Rain Roofing have a long list of services and solutions that could help you get the most from your roof. A common service we recommend to our customers in the area is a re-roof, many times our customers were never aware that this great option even existed! We work hard to keep your roof in prime condition while also helping to keep your roofing costs to a minimum. Our re-roofing services are a great way to ensure both goals can be met. A re-roof is quite simply, laying a fresh layer of shingles right over top of your existing roof. This helps you to get years extra from your roof and gives you the same protection as a new roof, without the cost and hassle! If you think your roof could benefit from a re-roof or one of our other great services, give us a call today at (816) 358 – 7663 and we'll send someone right out to assess your home's roof.
Re-Roof to Save!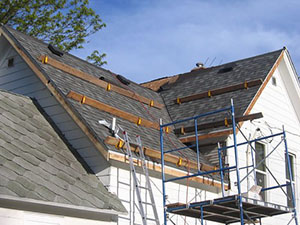 Re-roofing your home's roof when it's time is a great way to save yourself time, money, and worry! Re-roofing your home is far more affordable than replacing your roof entirely and when done at the right time, it can give you many more years from your existing roof. We're here to help you save and we're proud to offer a complete list of affordable services and solutions that will allow you to get a long, successful life from your home's roof. Learn more about your re-roofing options and our many other services today, we're just a phone call away!
Reach Out Today
Think it's time for a re-roof for your home? Or just want to learn more about this great roofing service? No problem! Give the expert roofers at Blue Rain Roofing a call anytime and you'll get all your questions answered! We are proud to offer a complete list of residential roofing services to homeowners throughout the Blue Springs, MO area and we know we've got what your roof needs. Reach out today at (816) 358 – 7663.