Do you require an emergency roof repair for your commercial or residential roof? If so, you can look to our qualified roofing specialists at Blue Rain Roofing & Restoration for repairs that are fast and effective. We offer a large variety of solutions for those in Lee's Summit, MO. To get our experts over to improve the condition of your roofing system, you can call us today at (816) 358-7663!
Fast Response Time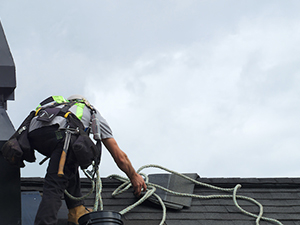 Our roofers will be over to your home or commercial building to provide a roof repair without wasting time! Our fast response times are part of what makes us a great option when your roof needs to get that emergency roof repair done quickly. Adding in the fine-tuned skills of our craftsmen, you can see why we have a phenomenal reputation!
Roof Leak Detection
If you are looking for a company that offers emergency roof repair, it is due to the new roof leak that need to be resolved as soon as possible. When water enters a home or a commercial building from the roof, there are lot of costly damage and time-consuming issues that can arise in a very short amount of time. For our first-class roof leak detection that will have your roof leak-free again, call us at Blue Rain Roofing & Restoration!
Innovative, cost-effective solutions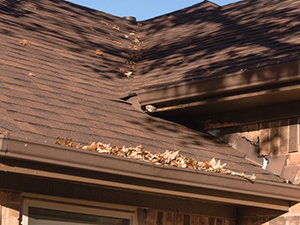 Offering a vast selection of roofing services is part of our ability to provide money-saving solutions to our clients. Here at Blue Rain Roofing & Restoration, we are proud to be able to provide the help our clients need by delivering cost-effective roof solutions to their roofing problems. If you are interested in having your roof inspected so that you know all your roofing needs as well as getting a free estimate on the project, call us today! We will help with it all, from repairs to a new roof installation, whichever turns out to be the best way to get your roof back in the best shape for your building.
Call us now!
Blue Rain Roofing & Restoration is here to help the people of Lee's Summit, MO whenever their home or commercial building needs an emergency roof repair. If you would like to get in contact with our dependable roofing specialists, just give us a call at (816) 358-7663 today to set up your on-site roof inspection. We will make sure your roof gets the help it needs before things have a chance to get any worse than they currently are!