Do you have a storm-damaged roof in Lee's Summit, MO? Blue Rain Roofing & Restoration will have your property back in excellent condition yet again with effective storm damage repairs and roof maintenance. To have your storm-damaged roof brought back to its excellent condition, contact our team today at (816) 358-7663.
Roof Repairs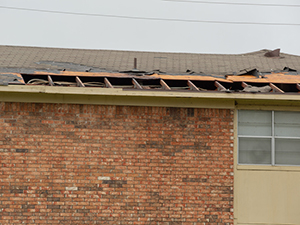 Sometimes, all you need is a few small repairs done after a storm has come through. Other times, roof replacements or roof restoration services are needed. Regardless of what is going on with your roof, the team at Blue Rain Roofing & Restoration has the proper knowledge and equipment to manage your roofing issues. Our roofing specialists are the best of the best!
Our Services
One way to ensure that you are getting the most out of your roof system is to find a reputable roofing company that can handle any type of roofing service your roof may need. For the people of Missouri, Blue Rain Roofing & Restoration is the leading choice! Our company takes on roofing projects of all types and magnitudes—just reach out to us for an estimate!
Timely Solutions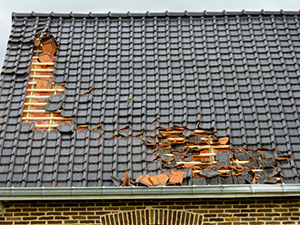 Waiting too long to have your roof worked on can cause catastrophic failure to occur. If you would like to make sure that your home gets the roof solutions it needs before things worsen, Blue Rain Roofing & Restoration is the best option. We are known for our fast response times and timely project completion!
Why Blue Rain Roofing & Restoration?
There are a lot of roofing companies in the state of Missouri, but few are comparable to Blue Rain Roofing & Restoration. Our company helps people receive first-rate roofing solutions at competitive prices. You can contact us for an estimate on your home's roofing project. We will figure out the best service for it and draw up a solution that works for your roof. Reach out to us for timely project completion and artisanship of exceptional quality!
Call us today!
Getting our roofing experts over to fix up your storm-damaged roof needs to happen sooner rather than later. Blue Rain Roofing & Restoration is the top choice for those who live in Lee's Summit, MO. When a storm passes through and damages your roof, you can speak with our experts by calling (816) 358-7663 for the most cost-effective solutions!