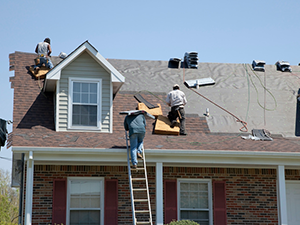 A roof is a costly investment that you usually end up doing once in a lifetime. It will provide you with undisputed protection for decades to come when it has been installed correctly as well as properly maintained. It will have some issues from time to time, but that is why you have us as your roofers. Blue Rain Roofing & Restoration is a construction company that has served the owners of Overland Park, KS for years. We excel in all the roofing services that we provide. If you are a building owner in Overland Park, KS, or the surrounding area, contact us today at (816) 358-7663.
Full-Service Roofers
Being full-service roofers allows us the ability to handle any issues that may arise. We are confident when we say we offer all the services your roof may need now or will need in the future. From an extensive roof inspection to a full tear-off and replacement and everything in between, our talented roofers have your roofing needs under control.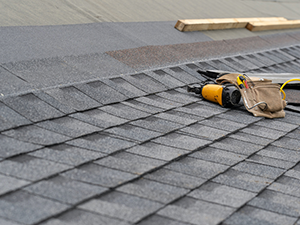 Every time you call us with your roofing needs, we always start with a thorough roof inspection. Utilizing these results, we then produce a no-obligation quote for you to go over. When you have decided to collaborate with us, we guarantee that we will always work with professional conduct and world-class workmanship.
Solutions Customized for You
Each building is built differently, so it should be no surprise that each building has its own set of issues. Having this in mind, we customize our solutions to fit the needs of each building we work on. You can rest assured knowing that whatever work is needed on your building's roof will be done with precision to make it and keep it pristine for many years to come.
Call Us Today!
Looking for dependable roofers in Overland Park, KS, or the surrounding area? There is no better choice than us at Blue Rain Roofing & Restoration. Our goal as a company is to provide long-standing, safe roofs to all the building owners in Overland Park, KS. Contact us today at (816) 358-7663.