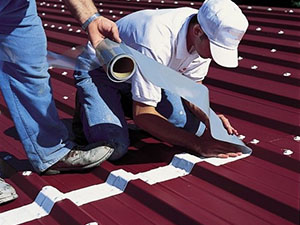 Having routine commercial roofing services completed on your roof is a simple, hassle free way to get a long, successful life from your roof. At Blue Rain Roofing, we have completely customizable roof maintenance programs available that allow you to be in control of the services your roof receives, while also knowing it has the chance to get exactly what it needs at the ideal times. These great programs help our customers keep their roofing costs consistent season after season and they help you get the most from your roofing asset! With such a major investment, it only makes sense to keep it protected by professionals so that in turn it can keep you and your building protected with confidence. With a complete list of commercial roofing services available to building owners and property managers throughout Lee's Summit, MO, Blue Rain Roofing will get your roof's condition improved quickly so that you can rely on it once again. Reach out today at (816) 358 – 7663.
Full-Service
At Blue Rain Roofing, we truly are a full-service commercial roofing company. Our roofers handle all jobs with ease, no matter the size or complexity, we'll get things done quickly and effectively. While we will never rush a job, we do complete every job in a timely manner, and we'll make sure you have an accurate estimated timeline. With fall quickly approaching, now's a great time to have your roof inspected to make sure it's in great shape to keep your building protected properly all winter long. Our complete list of commercial roofing services includes: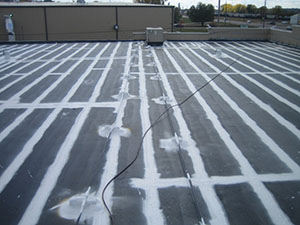 Roof inspections
FREE roof estimates
Leak detection
Roof repairs
Roof replacements and installations
Roof coatings and restorations
Roof maintenance programs
Claims assistance
And more!
You can be sure that when you call on us, you and your roof are covered in every way! Call Blue Rain Roofing today for reliable service every time you call!
Trust the Experts
Need commercial roofing services in the Lee's Summit, MO area? Blue Rain Roofing continues to deliver superior services you can count on. From repairs to replacements, we do it all and we'll make sure you have a roof fit to last. Give us a call today at (816) 358 – 7663.