Blue Rain Roofing & Restoration is a dependable roofing company that those in Liberty, MO can turn to when they need help from an emergency roofer. To get an emergency roofer out to your building quickly, get in touch with us at (816) 358-7663. Our experts have seen it all and will be able to get your home's roof back to be leak-free!
Roof Inspections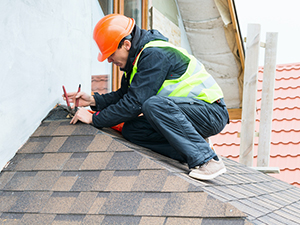 Making sure that your commercial roof gets the services it needs means keeping up with roof inspections. Scheduling roof inspections from Blue Rain Roofing & Restoration will help your commercial roof stay in excellent condition. Our thorough roof inspections lead to effective solutions and will help you save money on your commercial roof, which is what we do best!
Fast Response Times
The best emergency roofing companies can get out to people quickly when they need roofing specialists the most. Blue Rain Roofing & Restoration offers fast response times for those in the state of Missouri. Our fast response times help keep the roofs of our clients in better condition since we get out quickly to mitigate the damage caused by a roof leak!
Our Services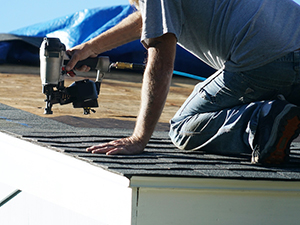 It always helps when you find a roofing company that can tackle any type of roofing project. This way, you won't be struggling to find a new roofing company whenever your roof requires something else. If you are in Missouri, look to the full-service team at Blue Rain Roofing & Restoration for cost-effective roofing services!
Experienced Craftsmen
At Blue Rain Roofing & Restoration, we set very high standards for our craftsmanship. As a company with roofers who genuinely care about the quality of their work, you'll find that we complete projects correctly the first time around. This is because our experienced craftsmen plan accordingly and apply the skills and knowledge that they have gained through years of experience! Call us for a quote on a roofing project!
Call Us Today!
Are you trying to find the top emergency roofer that offers services in Liberty, MO? Blue Rain Roofing & Restoration holds an excellent reputation, and our roofing specialists are excited to provide more cost-effective solutions for new clients! For fast and effective help with your home's roof, get in touch with us today at (816) 358-7663.