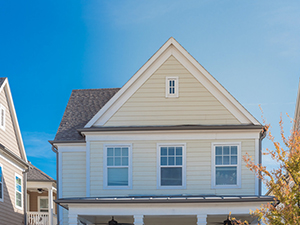 In the construction world, Hardie siding has become a well-known name with an outstanding reputation. Blue Rain Roofing & Restoration has partnered with Hardie siding to bring you the best siding available, along with the finest installation team in Liberty, MO. Contact us for more information on how Hardie siding can help you! Call us today at (816) 358-7663.
Why Choose Hardie Siding
Hardie siding is not only high-quality, but is also environmentally friendly. Both of these qualities are admirable and align well with our values.
Hardie siding offers a wide variety of colors to choose from, so you can use the one that is best for your building.
Are you worried that the cost might not be worth the investment? Hardie siding comes with a guarantee on durability and quality! Their reputation is thanks to their high-quality products.
When you choose Blue Rain Roofing & Restoration for your installation project, you have the ideal combination of quality and knowledge.
Our Team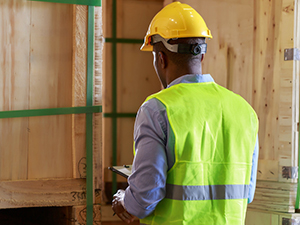 The siding team at Blue Rain Roofing & Restoration is among the best in the industry. Our team has many years of experience.
We always begin our projects by inspecting your siding and the structure underneath. This lets us know its current state. After this, our crew will sit down with you to determine what exactly you are looking for. They can provide samples of siding for you to look at and feel. Our team will explain the benefits and disadvantages of each one, taking into account your needs and budget.
Once you have decided the material and color that you want, our crew will begin working immediately. They'll waste no time in removing the old siding and preparing the structure for the new siding. When this is done, they will install the new siding properly. Lastly, they will clean up the area so no debris is left.
Contact Us
When you combine our expert knowledge with the high quality of Hardie siding, you get the best of both worlds. Our crew has decades of experience solving your siding problems. They are more than capable of helping you with whatever you need. Choose us for a top-notch Hardie siding installation! Call Blue Rain Roofing & Restoration today in Liberty, MO, at (816) 358-7663.