It is not an easy task to determine a roof's condition just by looking at it. Roof repairs, tear-offs, and replacements cost a hefty amount of money. Having a roof inspection done by Blue Rain Roofing and Restoration will provide you with a free estimate of what your next project will cost you. Call us today at (816) 358-7663.
As a potential owner of a new home or a new building in Blue Springs, MO, you need to know that you have a good roof above you or what issues it will cause you shortly. You should have your roof inspected twice a year to catch any issues while they are still manageable. We recommend having an inspection done right after a major storm for the same reason.
Roof Inspections are Important for a Variety of Reasons
Getting an inspection can catch common problems like missing shingles, leaks, or even roof dropping, but will also help you to prioritize which issues need to be cared for first and which ones you can put off for a while. All of this information will be in our report, which will also include our estimates, time frame, and findings.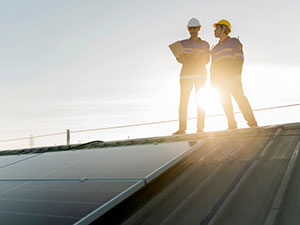 Your roof can leak for many reasons. Some of those reasons can potentially be covered by a warranty. Make sure you call a professional to inspect your roof. We will let you know if you need to fill out a warranty claim. Make sure you keep all the warranty paperwork where you can easily find it.
A roof can be damaged in a bad storm or could have damage due to its age. Either way, a thorough roof inspection will find out what the issue is, or issues are. Getting those fixed quickly will keep them from being more expensive to you in the long run.
Making sure your roof is in top shape is our goal. Whether it is a small leak or a full tear-off and replacement, we always start with a thorough roof inspection. We build all of our plans based on our inspections, so you are not getting anything you do not need. We are not going to have you pay for work that your roof does not need.
Call Today
For a thorough roof inspection in Blue Springs, MO, call us today at (816) 358-7663. Blue Rain Roofing and Restoration gives a free estimate with our roof inspections.