Homeowners are always concerned with protecting their homes and loved ones from the elements. This means they might install a security system that monitors the windows and doors, but many do not think about the impact of quality siding on their home until their siding is no longer doing its job. For those who live in Raytown, MO, call Blue Rain Roofing and Restoration at (816) 358-7663 for professional help with your Hardie siding installation.
Hardie Siding is Both Energy Efficient and Long-Lasting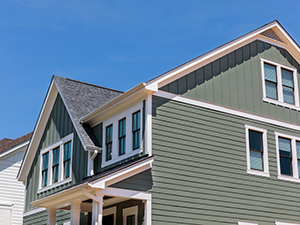 You may be wondering what we mean by "quality siding." Well, for starters, quality siding is energy efficient as well as durable while looking great. You can find quality siding in a variety of materials, some of which are better options than others.
Hardie siding is so durable that it can withstand extreme weather changes. In addition to harsh weather, it also withstands warping, fading, cracking, rotting, and damage insects can cause. Most other siding options do not come with as many admirable features, and they end up costing you more in the way of maintenance as well as repairs. Many people take advantage of Hardie siding because it is affordable both in the short term and the long term. Hardie siding exceeds the competition when it comes to protecting your home from all the elements.
Why pick Hardie siding?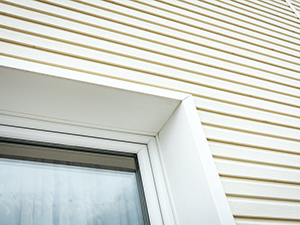 Many homeowners are drawn to vinyl, brick, and wood siding because these are all they know, but many are unaware that they do not get close to the durability that HardiePlank siding provides. Wood siding can catch fire, peel, and be susceptible to infestation. You will never have to worry about any of that with Hardie fiber cement siding. HardiePlank siding is fire-resistant, which is a comforting thought.
We carry a variety of Hardie products, including HardiePlank siding, Hardie Panel, HardieBoard, Hardie Shingle siding, and Hardie trim products. You can call us the Hardie experts, and we know how important it is to make your home look like the image in your mind's eye. Our siding pros provide superior customer and installation services.
To sum it up, Hardie siding will virtually protect your home against the various elements of Missouri weather while lowering your monthly energy costs. If you want practical, affordable, and ideal siding for your home, look no further than Hardie siding.
Call Us
If you are interested in learning more about Hardie siding and this exceptional siding material or would like to get a quote for your own home, please give us a call at (816) 358-7663. Blue Rain Roofing and Restoration is here for homeowners in Raytown, MO. Let us get started on your Hardie siding installation.