When you need local roofers in Gladstone, MO, Blue Rain Roofing & Restoration has a team of roofers with a ton of residential roofing experience. We offer repairs, replacements, and more for those in Gladstone, MO. To have our experts over to have a look at your home's roof, you can speak with us today at (816) 358-7663.
About our craftsmen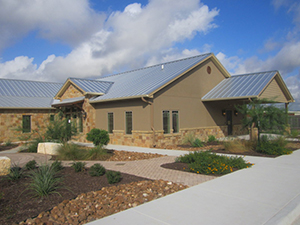 Blue Rain Roofing & Restoration employs roofing specialists who are supremely confident in their ability to solve challenging roof problems. This confidence comes from experience and years of successful project results. The people of Missouri can come to us to have their home's roof issues dealt with affordably and effectively!
Our Solutions
Blue Rain Roofing & Restoration proudly offers an extensive list of residential roofing services. If you are in the state of Missouri, you can come to us whenever your home's roof is in need of repair, maintenance, or replacement. We make sure that we bring our absolute best to every project, which is why the quality of our work is so consistent.
Storm Damage Repairs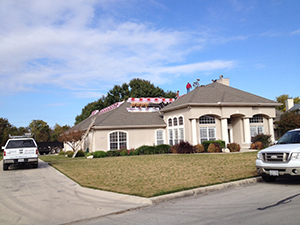 Missouri can have some strange storms pass through, and many of them can cause damage to residential roof systems. If your roof has storm damage, Blue Rain Roofing & Restoration will find the parts of the roof that need fixing up and deliver lasting solutions. We are great at ridding roof systems of all their problems so that our clients can rest assured that they can once again rely on their home's roof for watertight protection.
Get An Estimate!
How much a roofing service will cost is always something to keep in mind. After all, roofing companies provide services at different prices and with different levels of craftsmanship. If you want the optimal one-two combo of great prices and first-rate craftsmanship, Blue Rain Roofing & Restoration is the company for you! Just call our team to collect an estimate on the needed service.
Call us today!
Blue Rain Roofing & Restoration delivers a range of roofing services for the people of Gladstone, MO. For local roofers that you can rely on, call (816) 358-7663 today and schedule an inspection. Our skilled roofers will find any issues on your roof system and have them repaired in no time!