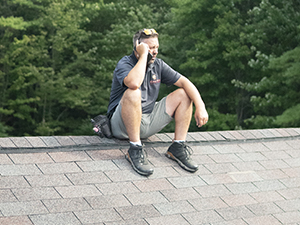 Whatever your need for local roofers is, Blue Rain Roofing & Restoration is honored to be the team to call on in Leawood, KS and the surrounding areas. For years, we've been perfecting our roofing skills and we're proud to bring nothing less than excellence to our neighbors in every way. We'll soon see more storms that keep our roofs tested, don't question if yours is ready to deliver the unquestioned protection it was meant for, reach out to Blue Rain Roofing & Restoration today at (816) 358 – 7663, we'll be right out to assess your home's roof and any needs it may have.
Your Local Experts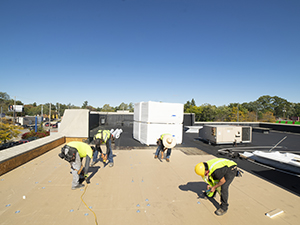 While it may not be necessary to have local experts for every service your home may require, hiring local roofing experts for all your roofing needs is a major advantage that can help you save thousands in roofing costs over the years. At Blue Rain Roofing & Restoration, we know what it takes to help roofs succeed in our tricky Mid-West climate and we'll continue to do what we can to keep your home's roof performing at its best during every season. Keep your roof in its top form and keep yourself worry free while getting the maximum lifespan possible from it!
Full-Service
We've worked hard to build a team of roofing professionals and we're proud to say we're a true full-service roofing contractor that comes prepared to handle anything your home's roof might require. Our roofers bring the experience needed to custom tailor our services to better fit the needs of your roof and we will always make sure we leave you with a roof bound for success. From leak detection and repairs to re-roofs and replacements, we do it all and we're here to help you today!
Call Us Today
If you've been on the hunt for local roofers in the Leawood, KS area, look no further than the experts at Blue Rain Roofing & Restoration. We're grateful for the opportunity to deliver the trusted roofing services our neighbors need to keep their home's roof in prime condition season after season. As a full-service roofing contractor with 24/7 emergency services available, we're truly always here to help so call us anytime you have a roof in need at (816) 358 – 7663.