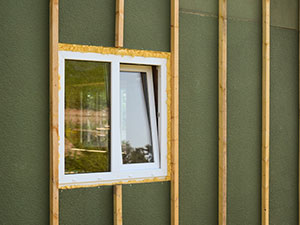 Blue Rain Roofing & Restoration is proud to offer top-notch Hardie siding installation services in Raytown, MO. We understand that your building is an important investment. We want to help you protect it with the highest quality siding available. Our crew has the knowledge and experience necessary to ensure a correct and efficient siding installation project. Our team of experts will work with you to choose the perfect color and style to match your building's design and provide the protection and durability you need. Call us today at 816-358-7663 to schedule a consultation and learn more!
Hardie Siding
James Hardie fiber cement siding, also known as Hardie siding, is a well-known and trusted brand in the siding industry. This fiber cement siding is known for its durability, weather resistance, and long-lasting performance.
Hardie siding can come in various styles, textures, and colors to match any building owner's preferences. Some common styles include lap siding, vertical siding, and shingle siding. Hardie siding can also be painted to match any color scheme or purchased in prefinished colors. We will help you choose the best option for your building.
Installation Process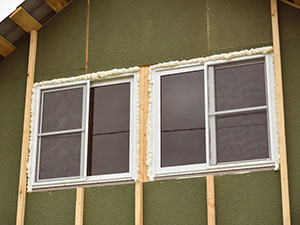 Our installation process begins with a thorough assessment of your building's current siding and any potential issues or repairs that need to be addressed before installation. We will then carefully remove your old siding and prepare your building's exterior for the installation.
We may also apply weather barriers, flashing, or other necessary materials so the project is completed properly. Our team will then install your new Hardie siding using industry-leading techniques and the best materials to ensure long-lasting and beautiful results.
We understand that installing new siding can be a big investment, which is why we offer flexible financing options to help make the process simpler. We also stand behind our work with a satisfaction guarantee, so you can trust that your investment is protected.
Contact Us
Here at Blue Rain Roofing & Restoration in Raytown, MO, we take pride in our work. We are committed to providing high-quality Hardie siding installation services. To schedule your consultation, call us today at 816-358-7663! We'll be happy to answer any questions you may have. We look forward to partnering with you.