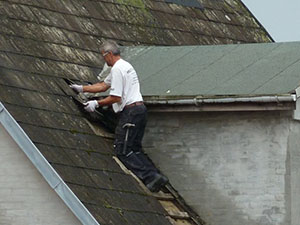 With the coming winter, now's a common time for homeowners to wonder if their roofs are ready to keep things protected properly. Sure, your roof may look decent enough when you look up at it from the ground, but it can be hard to tell what's going on with your home's roof without having a closer look. At Blue Rain Roofing & Restoration, we recommend having your roof professionally inspected in the fall to ensure your roof can get the job done right all season long. This allows us to catch any needed repairs or services before the snow hits and sits for extended periods. This is one of the most popular times to have a re-roof completed on your home as well. This service offers you the same protection as a new roof but at a fraction of the cost! To learn more about our great protective services, call us today at (816) 358 – 7663 for roofing solutions throughout Lee's Summit, MO.
Know It's Right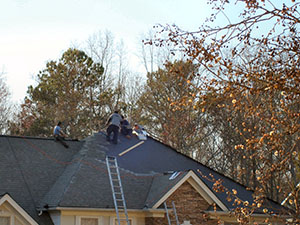 When you trust us with your home's roof, we'll thoroughly inspect every inch and aspect to make sure we are always handling your roof appropriately. We will never recommend any unnecessary services, and to the same point, we will never recommend having you invest in a roof that's too far gone, it's just simply not worth the money and hassle. Oftentimes, we can help our customers get years extra out of their home's roof with our incredible re-roofing services and we'll be glad to give you a free estimate on yours when you give our team a call!
Blue Rain Roofing  & Restoration help their customers to stay protected with confidence season after season and we'll continue to work to bring you the best services and products at the best prices around! Let Blue Rain Roofing & Restoration help you get the most from your investment!
Reach Out Today
Wondering if a re-roof could help extend the life of your home's roof? Get honest answers from the professionals at Blue Rain Roofing & Restoration! We proudly serve the community of Lee's Summit, MO. Schedule your roof for an inspection today. Reach out at (816) 358 – 7663.