Need a crew that can handle a re-roof in Liberty, MO? The experienced artisans at Blue Rain Roofing & Restoration will have your home protected from rain and snow for decades. If you would like to start with an inspection and an estimate on the project, call us at (816) 358-7663.
New Roof Installation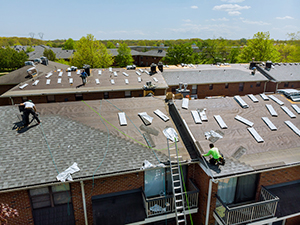 If your building needs a new roof installed, it's the right time to hire Blue Rain Roofing & Restoration. We have set many buildings up with durable roof systems to protect against the elements for decades. For flawless new roof installation, get in touch with the experienced roofing specialists at Blue Rain Roofing today for an estimate.
Experienced Roofing Specialists
Blue Rain Roofing has a team of roofing specialists who can provide any solution. If you are in the state of Missouri and are looking for roofing specialists that provide outstanding craftsmanship and practical solutions, give Blue Rain Roofing & Restoration a call. Our artisans are ready for anything that your roof could throw our way.
Cost-Effective Solutions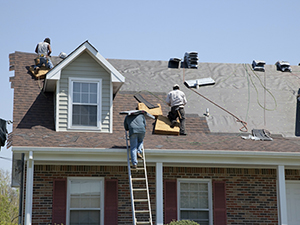 When you find a roofing company that can deliver solutions at fair prices, it will make dealing with a commercial roof system less expensive and a whole lot less stressful. Residents of Missouri can always come to us for cost-effective solutions. We continue to prove our ability to resolve difficult roof problems time and time again.
Why Blue Rain Roofing?
There are many reasons to go with the roofing specialists at Blue Rain Roofing whenever your roof needs work. Firstly, our reputation supports our history of success and ability to tackle roof problems effectively. Plus, you'll notice right away that our customer support and prices match up well against competitors. Call our team for roofing services of exceptional quality, thanks to our experienced and dedicated artisans.
Call Us Today!
To get a quote on a re-roof in Liberty, MO, call Blue Rain Roofing & Restoration at (816) 358-7663. Our dependable roofers will install your roof perfectly to be fit to last a long time. In the future, you can reach out back to us for inspections and routine roof maintenance.