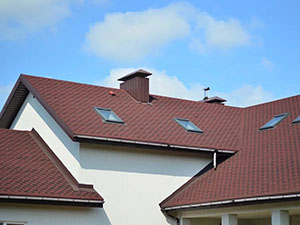 If your home's roofing system seems like it's a little worn and needs some TLC to help it perform properly for the remainder of its' life, call on the team of professionals at Blue Rain Roofing for affordable and dependable roofing solutions. We work to help homeowners in Overland Park, KS and the surrounding areas be worry free about their home's roofs and our long list of services helps this happen year after year. It doesn't matter if we're performing an inspection, completing a re-roof, or any other services we handle for you, you can rest easy knowing our knowledgeable contractors will get your roof taken care of right away so that you can be certain your home can remain protected all season long. Learn more about our services and how we can help you get the most from your roof, give us a call at (816) 358 – 7663.
Long Term Solutions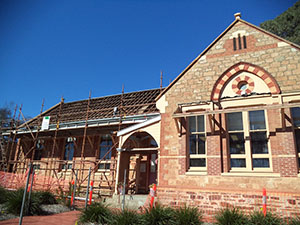 At Blue Rain Roofing, we bring homeowners in the Kansas City metro area long term solutions for their roofs. For shingle roofs, we offer superior re-roofing services that will help you roof perform properly for years ahead. Before we install your new shingles, we will thoroughly inspect your roof to make sure we aren't simply covering up any problem areas. We'll make sure your roof is in great shape so that you can continue to get a long, successful life from it. We believe it's our job as a full-service roofing company to bring you long term solutions and we're sure we can get your roof what it needs to last. We're just a phone call away and we're ready to answer any of your roofing questions or make sure any of your concerns are addressed right away.
Reach Out Today
If you believe your roof could benefit from a re-roof, or if you'd like to learn more about this great residential roofing service that we offer homeowners throughout Overland Park, KS, call our office today at (816) 358 – 7663. We're here to help you have the confidence in the protection of your home any time of year and we'll make sure your roof stays in prime condition year after year. Reach out today to learn more or to schedule your roof for service or inspection!