There's no denying that you'll want the best roofer possible working on your home or business. However, how do you know where to start looking for these things? In most people's lifetimes, they only have to replace their roof once. As a result, you don't want to take any chances when making such a significant purchase. Let us help you with that. If you are from Excelsior Springs, MO, then look no further than Blue Rain Roofing & Restoration. Get in touch with us at 816-358-7663.
How do I go about finding a reputable roofer?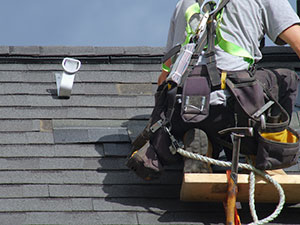 We never advise property owners to do their own roofing because it is such a perilous job. Tools, materials, and safety gear are essential for the job. Aside from that, experience is essential. When it comes to roofing projects, licensed and certified roofing contractors are a must. In the event that a worker is injured during the installation of your roof, a reputable roofing contractor will have all the necessary insurance in place to cover them. When it comes to hiring a contractor, you should never work with one who does not have sufficient insurance for its workers.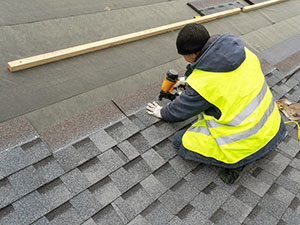 Reputation is everything for most businesses that provide a service. Online third-party reviews from people who have already used a company's services are neutral and reliable. Online research is conducted by most of the consumers before making a purchase. It's a good idea to do some research before making a purchase. In the past, you may have been told to gather three quotations for a renovation project. It's not clear where the "three estimates" guideline originates from, and no one appears to be able to explain why it's the best amount. If you're looking for a roofing contractor, there's no reason to limit your search to just three estimates or even to go beyond just one or two. Instead, you should spend time interviewing possible roofing firms until you are certain that you have all of the information necessary to make an informed decision.
Unexpected repairs and crises are far more common than the exception when it comes to renovation projects. As soon as you begin demolishing walls or removing cabinets, you're likely to discover more issues that need to be solved. Roofs can be used in a similar manner. Damaged or decayed decking may necessitate immediate repair, or the crew may discover water damage that needs to be addressed before further moisture enters the building itself. Inquire about the company's ability to handle unforeseen repairs. Regardless of how startled you may be, you'll have an idea of what to expect. If you are from Excelsior Springs, MO, then look no further than Blue Rain Roofing & Restoration. Get in touch with us at 816-358-7663.