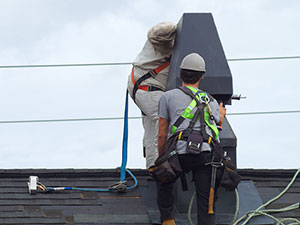 Despite being one of the most crucial components of a building, roofs are among the least understood by building owners. Considering this is a significant part of your building, you need to understand the financial commitment that is associated with the installation of a roof. For example, when you know about the process and understand it in-depth, you can actually negotiate better terms with contractors in Blue Springs, MO.
If you find this informative, call Blue Rain Roofing and Restoration at (816) 358-7663 to gather more information and determine what is the best course of action for you.
What is a Roof Installation?
A roof installation is a process in which we tear off the old roofing material and replace it all with new roofing material. A roof is required whether the building is brand new or has been standing for some time. A new roof will be required on an existing building when the existing roof has been severely damaged or neglected for too long. Just like anything else, roofing materials wear out over time and will need to be removed and replaced so that your structure can continue to stand tall and stay sturdy for many more years to come.
Different Types of Roof Installation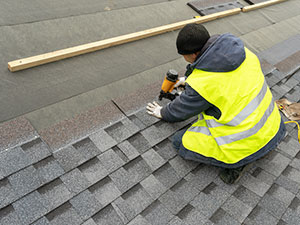 For example, metal roofs will require different equipment and techniques than roofs that are made of clay tile or asphalt shingles. Roof installation has a variety of types of roofing, such as asphalt shingles, metal, tile, and flat roofs. The roof's inclination and scale, the elevations or extensions within the roof's surface, and the type of roofing materials used will influence how a roof needs to be replaced.
Asphalt shingles are considered to be the most cost-effective and easy-to-install roofing materials. The upfront cost of a metal roof is more expensive, but metal roofs are known for their durability and their longer lifespan. The result of that is that they do offer better cost-effectiveness over a large period of time. Flat roofs, on the other hand, have a lower cost, are easier to maintain, and allow for a more usable area than any other type of roof.
Call Us Today!
Now that you have a bit more information on roof installations, you can make a well-informed decision on your next roof installation. Being a commercial or industrial building owner in Blue Springs, MO, you have the privilege of having Blue Rain Roofing and Restoration in your backyard. Call us today at (816) 358-7663 to get your appointment set up.