If your home's roof has been damaged, you may need some help with a roof insurance claim. The experts at Blue Rain Roofing & Restoration are happy to assist the people of Raytown, MO with all of their roofing needs. For roof insurance claim assistance and a whole lot more, get in touch with us today at (816) 358-7663.
Insurance Claims Assistance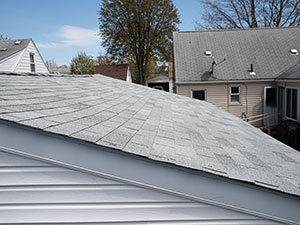 A roofing company that can guide you through the insurance claim process to help you get the coverage you deserve can save you thousands of dollars. At Blue Rain Roofing & Restoration, our insurance claim assistance is top-notch. Just get in touch with us when your roof needs a service and we will do all that we can to help!
Effective Repairs
A lot of times, we are able to spare a client from needing to pay for a roof replacement by providing a highly-effective roof repair. We are able to address all roof problems when we set out to repair a roof because we are extremely thorough whenever we inspect a roof. A roof inspection informs us about a roof and leads to optimal solutions.
Fast Response Times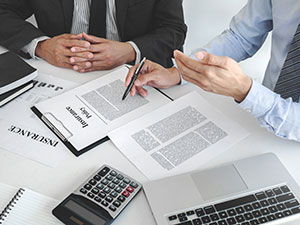 In some cases, roof problems pop up out of seemingly nowhere. This can lead to the need for a roofing contractor's help with no time to waste. For a company that you can depend on for fast response times, choose Blue Rain Roofing & Restoration! We'll have your roof system fully fixed up before the damage can spread further!
Emergency Repairs
For our emergency line, dial (816) 808-9985. With this number, you'll have access to our team 24/7 for emergency roofing services. This is one of the many ways that we help the people of Missouri save big on their roof systems. We are excited to show more people in Missouri that our team is the best option around!
Call Us Today!
To maximize the amount you get on a roof insurance claim, go with the organized, talented, and experienced team at Blue Rain Roofing & Restoration. If you are in Raytown, MO, we'll be able to help with all of your roofing needs. Please call us at (816) 358-7663 for all kinds of cost-effective residential roofing services!