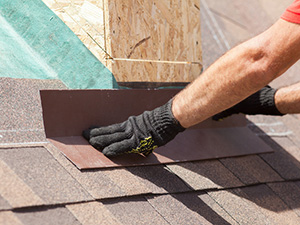 Roof leaks can be incredibly frustrating for property owners. Not only can leaks cause cosmetic damage, but they can also lead to mold growth, structural damage, and other expensive problems. If your roof has developed leaks, then contact the team at Blue Rain Roofing & Restoration in Grandview, MO. We are here to help! With our expert roof leak repair services, we will ensure your roof is in optimal condition. To learn more, call us today at 816-358-7663.
Causes
Your roof can develop leaks due to a variety of factors. One of the most common causes is aging. As your roof ages, it becomes more vulnerable to leaks, especially without proper maintenance.
A poor installation can also lead to leaks, as even the smallest mistakes can have a large impact. Storm damage is another common cause, since heavy rain, strong winds, and hail can all damage your roof and create openings for water to enter.
In addition, other factors, such as tree limbs, animals, or debris in your gutters can also lead to roof leaks. Identifying the source of the leak is essential to fix the problem and prevent further damage to your building.
Importance of Prompt Repairs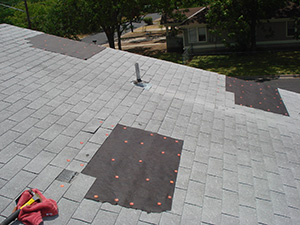 You should never ignore roof leaks. Repairing them promptly will help you save time and money in the long term. After all, even small leaks can lead to major problems if left unaddressed and can cause significant damage to your building.
Our Repair Process
When you call us to help with your roof leaks, we will first begin with a thorough inspection. We'll then provide a detailed estimate and explain the repair process step by step. Our team of experts will use only materials of the highest quality to ensure that your repairs are completed quickly and efficiently.
Trust Us
As a building owner, it's essential to partner with a trusted contractor. Thankfully, our team of experienced professionals has the knowledge and expertise to repair any roof leak you may have, whether big or small. We're committed to providing our valuable clients with top-quality services.
Call Us Today
Roof leaks can be stressful for property owners. However, the team at Blue Rain Roofing & Restoration in Grandview, MO, is here to help! Don't hesitate to contact us. Call us today at 816-358-7663!