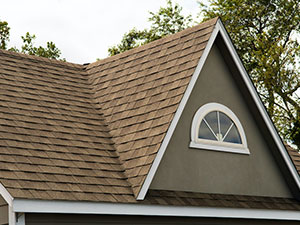 It is easy to focus solely on the large expenditure that comes with the need to replace your residential roof. Although you may not realize it, replacing your old or damaged roof can save you money in the long term. There is a multitude of advantages to a full roof replacement. Is your residential building based in Blue Springs, MO? Blue Rain Roofing and Restoration is ready to help you with this large investment opportunity on your property. Give us a call today at (816) 358-7663.
The Advantages of Replacing a Residental Roof
Having an old roof will indicate to your customers as well as passersby that you do not care for your building. It is like having ugly food. It really does not matter what it tastes like. If it is not appealing, you will not put it in your mouth. If your residential building looks shabby, people are less likely to buy your goods, not to mention even come into your place of business. Having your roof replaced will scream that you are willing to put in as much as it takes to properly take care of your business as a whole.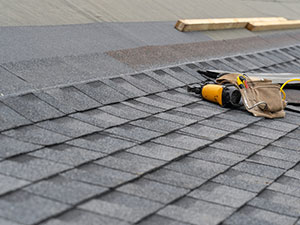 Utilizing high-quality materials will help you reduce your utility costs. There are several roofing materials that are reflective and will add extra layers of insulation to your residential building, which will help drive down those utility costs. This reduction is due to the fact that less air will be escaping through your roof. As a result, your customers and employees will be happier throughout the year. It is true that without customers you cannot maintain a business, but without employees, you cannot have a business at all.
Repairing your residential roof over and over again will cost you a lot of money, time, and energy. Having a full tear-off and replacement done will allow you to start with a clean slate. Look at it as an investment in your business. You want to make sure that everything is done right the first time around. Know that we are able-bodied and have the knowledge it takes to replace your residential roof in an expedient matter.
Call us today!
If you leave your roof in poor repair, it can cause damage to the interior of your residential building as well. You should have a roof replacement done when there are obvious signs of damage. When that time comes, rely on a company that has a great reputation here in Blue Springs, MO. Call (816) 358-7663 to get in touch with our experts here at Blue Rain Roofing and Restoration.