If your home in Gladstone, MO needs a new roof, the team at Blue Rain Roofing & Restoration can provide an estimate on a new roof replacement. Our roofing specialists have a great track record and we are known for installing residential roof systems that last decades! To get some more info on our team and the services that we offer, give us a call today at (816) 358-7663.
Experienced roofing specialists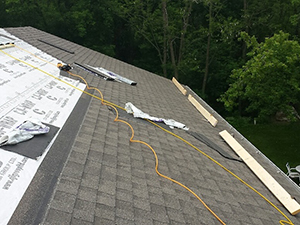 There are a whole lot of things that can go wrong when inexperienced roofers provide services. Unfortunately, a lot of roofing companies do not vet their craftsmen thoroughly enough. At Blue Rain Roofing & Restoration, we make sure that there are no weak links on our team that could potentially put the quality of the solutions we provide at risk. Instead, those in the state of Missouri can always rely on us for first-rate craftsmanship from our experienced roofing specialists!
Excellent Customer Support
Roofing companies often underestimate the importance of customer service. At Blue Rain Roofing & Restoration, we want to make hiring us as easy and enjoyable as possible for the people of Missouri. That's why we make sure to offer exceptional customer support to all of our clients!
New Roof Installation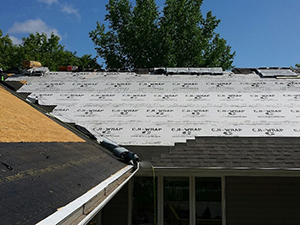 Blue Rain Roofing & Restoration has the type of company reputation that most roofing companies are looking to achieve. We have earned this by providing consistent and cost-effective solutions for the people of Missouri for years. If your home needs a new roof, choose our roofing specialists for the project!
Timely Project Completion
No one wants to go through the frustration of a construction delay. Blue Rain Roofing & Restoration is great at estimating the duration of a project and then sticking by the timeframe when it comes time to complete the project. For an estimate on a roof replacement or anything else, just give us a call!
Call us today!
When you require dependable roofing specialists for a roof replacement project in Gladstone, MO, Blue Rain Roofing & Restoration is the right team to hire. We always deliver first-rate roof solutions to all types of roof problems. To hear about the services that we provide, or to set up an inspection for an onsite roof estimate, you can reach us today at (816) 358-7663.