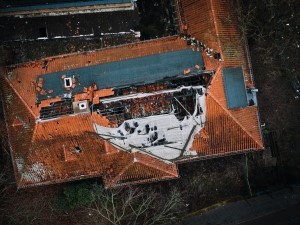 Is your commercial or residential roof aging or deteriorating? Do you think it could pose a safety hazard to your employees or customers? Blue Rain Roofing & Restoration is here to help! We provide high-quality roof replacement services. If your building is in Gladstone, MO, then our well-known team is available to solve your roofing problems. Call us today at 816-358-7663 for more information!
Benefits of Replacement
Replacing an old roof can help give your building a new beginning. A well-built and professionally installed roof will last for decades. In addition, you get to pick the materials that are used. You can select more traditional materials or use newer materials that will last longer and are better insulated. These additional benefits will help you save money in the future!
When you work with us, our team of experts will be ready to help you with your roof. We can even offer advice on what roofing materials to choose for your building. In every step we take, you can be sure that we prioritize your interests. Come see for yourself why so many in Missouri choose us!
About Us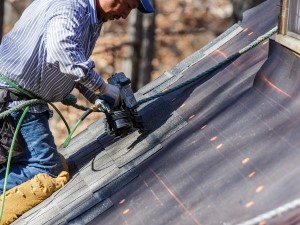 We believe that you are more than just a client. You are a member of our family, and we will always treat you with the utmost respect. We will listen carefully to you to understand your needs and preferences.
We are the experts, but we highly value our customers' input. This is why we listen to you before offering our suggestions. We want all our clients to feel comfortable and valued. We know how important it is for our customers to be involved in the process.
Call Us
When you choose us for your roofing job, you become part of our community. We strive to help our neighbors prosper!
We can help you with your roof replacement project. In addition, we offer a wide variety of other services to choose from, including repairs, maintenance, and regular inspections. For more information, you can visit our website. There you will also find reviews from previous customers.
If your building is in Gladstone, MO, then Blue Rain Roofing & Restoration is your top choice for your roofing needs. Call us today at 816-358-7663! We look forward to working with you.