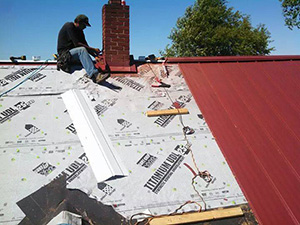 Your roof is vital to protect your building and those inside. If you're experiencing issues with your roof, you need to work with a trusted team of skilled roofers. The crew at Blue Rain Roofing & Restoration in Grandview, MO, is here to help! Call us today at 816-358-7663 to learn more.
Professional Roofers
Our team works with a range of roofing materials, including asphalt, metal, tile, and slate. We have extensive experience addressing roofing issues, such as leaks, damage, and general wear and tear. We are licensed, insured, and trained to work safely and efficiently at heights. Our crew also uses specialized tools and equipment to complete projects accurately, ensuring the best possible results for our clients.
Services We Provide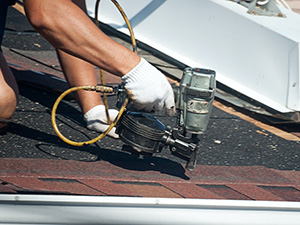 Our skilled crew provides a wide variety of services:
Repairs: Our team will inspect and assess your roof to recommend the best course of action. We can repair small leaks, replace damaged shingles or tiles, and fix flashing.
Replacement: If repairs are not enough, then we will recommend a complete replacement. We'll work with you to choose the right material and ensure your new roof is installed correctly, providing optimal protection and durability.
Installation: If you're constructing a new building or expanding your existing roof, our crew can install a new roof that meets your specific needs and preferences. We can help you choose the right material and design a roof that complements your building's architecture.
Maintenance: Regular maintenance is essential to ensure the longevity and functionality of your roof. Our skilled team can perform routine inspection and maintenance tasks, such as cleaning gutters, removing debris, and sealing cracks, to prevent issues from developing.
Emergency Repairs: If your roof experiences sudden damage as a result of severe weather, falling debris, or other unexpected events, we can provide emergency repairs to mitigate the damage and prevent further issues from developing.
Benefits of Working with Professionals
When you work with our team of professionals, you'll benefit from our extensive knowledge and experience. We'll be able to identify any potential issues with your roof and provide tailored solutions. Additionally, we use high-quality materials and the latest techniques to complete your roofing project efficiently, ensuring long-lasting results that stand the test of time.
Contact Us
Working with the professional roofers at Blue Rain Roofing & Restoration in Grandview, MO, offers a wide range of benefits. We look forward to working with you! Call us today at 816-358-7663 to get started.