If your building in Excelsior Springs, MO needs a shingle repair, Blue Rain Roofing & Restoration has the kind of roofing specialists that you'd want to task with repairing a roof. Our craftsmen are dedicated and have a lot of shingle roof experience. To start the conversation, just reach out to us at (816) 358-7663.
The Shingle Roof Experts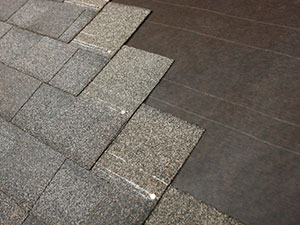 The craftsmen at Blue Rain Roofing & Restoration are not strangers to shingle roof systems and what they require to last longer! Our experts can assist with shingle roof installation, maintenance, and much more. If your building has a shingle roof and you need a roofing company to take a look, reach out to Blue Rain Roofing & Restoration for a roof inspection!
Roof Leak Detection
Finding the exact source of a roof leak on a shingle roof can be a real challenge. If your building's roof system has a few problem areas, you can count on the roofing specialists at Blue Rain Roofing & Restoration for thorough roof leak detection and effective solutions. Our team looks forward to showing you why our company is one of the top choices in the state!
Storm Damage Repairs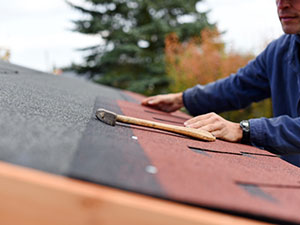 Shingles can be bent, blown off, or ripped by the high winds that a storm can bring. On top of this, the downpour of rain will expose any areas of your building's roof that are susceptible to leaks. Plus, a storm can knock down trees and branches, which can cause quick damage to your roof. You can always count on the experts at Blue Rain Roofing & Restoration to fix storm damage and fix your roof in an emergency.
Shingle Roof Replacements
Blue Rain Roofing & Restoration has all your building's roofing needs covered. Our experienced craftsmen can assist with it all, including when your building needs a shingle roof replacement. When our experienced team installs a new shingle roof, you can count on it to last for decades because our craftsmanship is second to none!
Call us today!
For experts in roof leak detection and shingle repairs, the people of Excelsior Springs, MO can always turn to Blue Rain Roofing & Restoration! Our roofing specialists will have your building fully protected with a watertight roof system. To get your building's shingle roof back on track, you can reach us today at (816) 358-7663.