Do you own a building in Blue Springs, MO that needs a shingle replacement? If so, you really cannot go wrong when you choose Blue Rain Roofing & Restoration. Our team has an amazing record of accomplishments and many positive customer testimonials. We will have your building equipped with a durable and long-lasting shingle roof system quickly! For a quote on shingle replacement, just give us a call at (816) 358-7663 today!
Roof Maintenance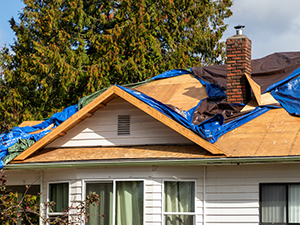 Frequently, roofs are replaced prematurely. At Blue Rain Roofing & Restoration, we make sure we explore all of the different options and will present them to you before making a recommendation. This way, price, and other factors can be considered while allowing you the comfort of knowing all of your options. The people of Missouri look to our team for effective roof repairs and roof maintenance, as well as shingle roof replacements! Your building's shingle roofing system will last much longer with our team installing, inspecting, and providing maintenance on it.
High-Quality Craftsmanship
The quality of the work that a roofing company provides will directly dictate how long your new roofing system will last. If you are in Missouri, you can always depend on Blue Rain Roofing & Restoration for our exceptional new roof installation services. We will take care of your building's shingle replacement and set your property up with a durable roofing system that is also easy on the eyes!
Reasonable prices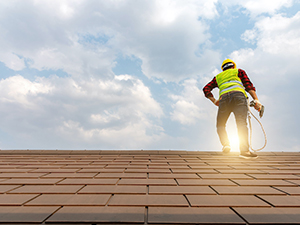 The cost of a roof replacement is often what leads people to find alternatives or to postpone this necessary service. However, if a roof is severely damaged, waiting too long to get it replaced can lead to more costly issues down the road. With Blue Rain Roofing & Restoration handling your building's roof replacement, the job will be completed at an exceptional price! With a combination of top-quality solutions and low prices, we offer the best of both worlds!
Contact Us
If you have a building in Blue Springs, MO that has a roofing system that is in poor condition, a shingle replacement may be your only option. Eventually, every roof needs a full tear-off and replacement. Our experienced team at Blue Rain Roofing & Restoration can come out to check out the condition of your building's roofing system and let you know if a shingle replacement is your best option. To find out some more information, just call us today at (816) 358-7663.