Looking to have your home's shingle roof replaced? If you are in Liberty, MO, Blue Rain Roofing & Restoration has the best team for the job. Our shingle replacement experts will set your house up with a beautiful, as well as durable roof system! For an estimate on shingle replacement, you can speak with our team today at (816) 358-7663!
The Shingle Roof Experts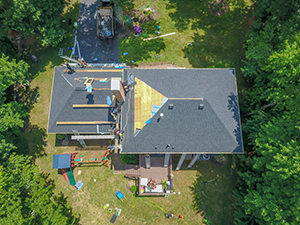 The roofers at Blue Rain Roofing & Restoration have been working on shingle roof systems for a great deal of time. We have seen all sorts of shingle roof problems in our many projects and have a great track record thanks to our ability to resolve all different kinds of shingle roof issues. If you need shingle roof experts in Missouri, our company is the top choice!
Great Prices
There are a ton of things to think about before you hire a roofing company for a project. When you choose Blue Rain Roofing & Restoration, you'll benefit from first-class craftsmanship and low prices! We enjoy offering the best of both worlds to the people of Missouri.
Roof Maintenance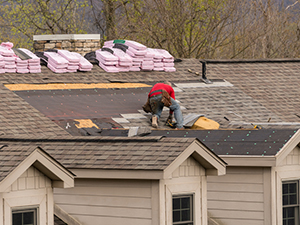 Our roofing company keeps roof systems in excellent condition by providing roof inspections and tending to the needs of aging roof systems. This includes making custom roof maintenance plans to keep roof systems in as good of condition as possible. Roof maintenance is important for a new roof, so reach back out to us for inspections in the years that follow, so that our roofing specialists can make sure everything is in order.
About Blue Rain Roofing & Restoration
You might get an estimate from a few different roofing companies before you choose one for the project. Of course, pricing also matters. However, more importantly, is to choose a company that will have your shingle roof replaced correctly. For both great prices and craftsmanship, go with Blue Rain Roofing!
Call Us Today!
When your home could require a new roof, Blue Rain Roofing & Restoration is the right company to choose for the project! If you are in Liberty, MO, call our company at (816) 358-7663 to get an estimate on a shingle replacement. Our experienced craftsmen are the best roofers to hire when your home needs a new roof system!