Have a home in Raytown, MO that needs a shingle replacement? With highly experienced craftsmen and excellent customer support, Blue Rain Roofing & Restoration is the very best choice. For a quote on a shingle replacement, reach out to our team today at (816) 358-7663. We are excited to hear more about the project and will figure out the best approach for your home's roofing needs.
Shingle Roof Experts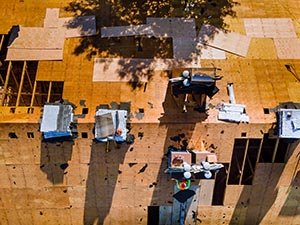 Single roofs are very common to see in the state of Missouri. When you require shingle roof experts for some type of project, you can reach out to the roofing specialists at Blue Rain Roofing & Restoration for all kinds of solutions. This includes shingle roof repairs and shingle roof replacements.
Start Your Roof Off Right!
With the experienced craftsmen at Blue Rain Roofing & Restoration installing your home's new roof, the project will be completed correctly. We'll have your home well-protected with a shingle roof that is installed flawlessly. On top of excellent craftsmanship and customer service, the people of Missouri can rely on us for timely project completion!
Roof Maintenance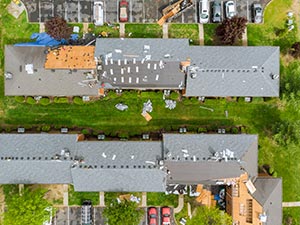 With the crew at Blue Rain Roofing & Restoration inspecting your roof, your roof will get the repairs and maintenance that it needs to last as long as possible. We develop custom maintenance plans that will suit your roof to perfection. Our company will help you get the most out of your investment in a roof system!
Get An Estimate!
With Blue Rain Roofing & Restoration, there are no high-pressure sales tactics. Instead, you can rely on us for no-obligation estimates on your roof. We are an honest company that treats the people of Missouri right. Our competitive prices and quality craftsmanship make us a difficult roofing company to compete against! We'll be here for you now and years down the line to help you make the most of your roof investment!
Call Us Today!
If you have a home that requires a shingle replacement, Blue Rain Roofing & Restoration has you covered. We provide a variety of cost-effective roofing services for the people of Raytown, MO. In order to find out some more about what we can do to help, give our team a call today at (816) 358-7663.