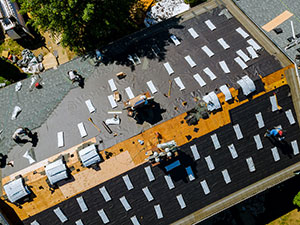 Do you need to install a new roof on your construction project? Are you thinking of replacing your current roof? A roof installation or replacement can be overwhelming. That is why you need a trusted partner. If you're in Gladstone, MO, the team at Blue Rain Roofing & Restoration is here to help! We'll help install your new roof flawlessly and efficiently. Call us today at 816-358-7663 to learn more.
Benefits of a New Roof
Functionality
One of the most important benefits of a new roof is improved functionality. Roofs can experience fractures, leaks, and other problems over time that can impact performance.
However, a new roof is designed to comply with the latest standards and offer the best protection possible against severe weather. You can be reassured, knowing that your building is shielded from damage.
Energy Efficiency
A new roof can also help boost your building's energy efficiency. Newer materials are designed to be more energy efficient and offer better insulation. This can reduce your heating and cooling costs and make your building more comfortable for those inside.
Aesthetic Appeal
A new roof can improve your building's visual appeal. You'll be able to create a design that matches your structure's style and architecture. This could improve your building's appearance and even raise its market value.
Your Best Choice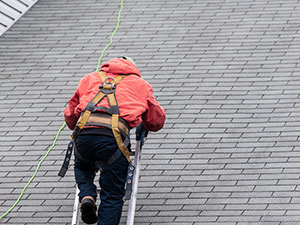 A new roof installation project will go much smoother with a great contractor by your side. Unexpected obstacles will arise, but your roofing company will be there to help you.
You should choose a company that can tailor their services to your needs. They should keep you informed of progress and have years of experience in the industry.
You need to be careful when selecting a contractor. You want to choose an honest and reliable company who will always treat you and your property respectfully.
Our company has been in the industry for many years. We prioritize our customers' safety by strictly adhering to OSHA regulations. We also strive to complete our projects on time, since we understand how a replacement can disrupt your normal routine.
Call Now
If your building is in Gladstone, MO, and you need a new roof, contact the experts at Blue Rain Roofing & Restoration. We will be by your side during every step of the process! Call us today at 816-358-7663 for more details.