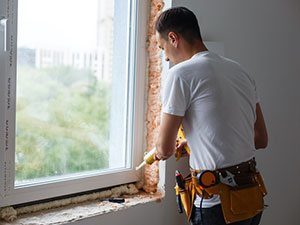 Window contractors play a vital role in maintaining your building. They must know what they are doing in order to install your windows correctly. Otherwise, you could face premature failure and be required to replace them sooner than expected. This affects your time and your budget, neither of which you want. Here at Blue Rain Roofing & Restoration, our team of experts can handle your window replacement project with care and dedication. We have years of experience in the industry! If your building is in Belton, MO, call us at 816-358-7663 to learn more about our services.
What To Consider
When it comes to costly home improvement jobs, no one likes surprises. To avoid this, make sure you consider the following when selecting a window contractor.
Building Permits
Some states require a building permit to replace windows. Make sure that your contractor applies for all applicable building permits within your town or city, and that this information is included in the contract.
Building Codes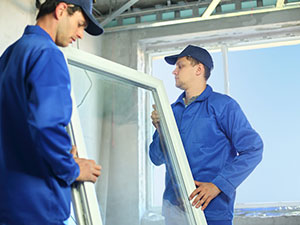 Make sure that the contractor explicitly states that they will follow all state and local building codes.
Unknown Damages
There should always be a contingency for the unknown. This makes sure that you are covered in any circumstance, and clarifies which party will pay.
Window Coverings and Furniture
Window treatments and furniture near your windows will need to be moved before any work can begin.
Clean Up
Replacing your windows can leave debris on your property, such as wood, aluminum, or nails. Make sure your contract includes the clean-up.
Your contract should also clearly outline the type of windows you are installing. If something is missing in the contract, you should always ask about it before signing anything.
Finally, remember that before signing any contract, you and your contractor should discuss and agree on a price for the work to be done.
Contact Us
If your building is in Belton, MO, you need the best window contractor for your project. Blue Rain Roofing & Restoration is the company for you! Our dedicated team of experts will take care of your window replacement without hidden charges. We strive to offer all our clients honesty and transparency. Call us today at 816-358-7663 for more information!