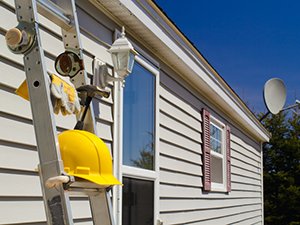 Having new vinyl siding installed in your home should be fun. But when the harsh reality of vetting contractors, timelines, and budget constraints starts to sink in, this project can seem more like a nightmare than anything to be joyful over.
When it comes to vinyl siding installation, the life expectancy should always be the first thing to go over. Vinyl siding has significantly grown in popularity due to its longevity as well as its durability. An added benefit to vinyl siding is that it is energy efficient which will help drive down your utility costs when it is maintained regularly.
Make sure you work with a trusted siding contractor when you have your vinyl siding installation done. Blue Rain Roofing and Restoration can help you with your vinyl siding installation here in Lee's Summit, MO. Contact us at (816) 358-7663.
When Is It Time to Install New Vinyl Siding?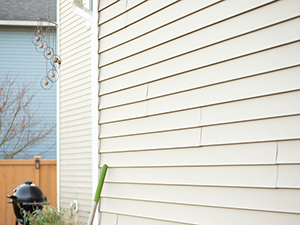 When routinely maintained, vinyl siding can last for decades. But it will come down to the material your siding is made of, the quality of installation, how often you clean it, as well as the kind of climate you live in. Whatever you do, do not wait until larger problems come up. When vinyl siding begins to degrade and break down, it will leave your building vulnerable to the elements. That is an ideal time for things like water damage, mold to start, or insects to invade your walls. When mold begins to infiltrate your building, it can be an expensive hassle to clean up.
Contact Us
Remember that expertly installed vinyl siding can add a lot of value to your property thus increasing its resale price. It may be prudent to weigh quality against cost, then fall somewhere in between the two. While it is easy to go for the best bargain, you do not want to have more issues with your vinyl siding than necessary. Making sure it is installed correctly the first time can save you money as well as a lot of hassle over its lifespan.
Finding a trusted vinyl siding contractor is a key element to the longevity of your siding. From installation to the quality of the materials, contact Blue Rain Roofing and Restoration. For vinyl siding installation in Lee's Summit, MO, call (816) 358-7663.