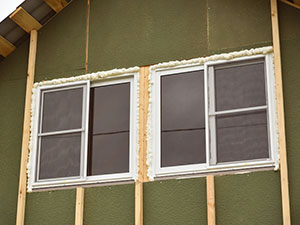 Blue Rain Roofing & Restoration has been serving property owners in Raytown, MO, for many years. We take pride in our work, and we offer our valued clients a wide range of services, including roof repairs and siding installation. However, our skilled team of window contractors also specializes in window installation and maintenance services. To learn more, call us today at 816-358-7663!
Window Services We Offer
Inspection
We perform inspections to identify any issues with your windows, such as air leaks, water leaks, or cracks. Our team can recommend repairs or replacements based on the inspection results.
Installation
Our team of experts can help you choose the right windows for your building and install them flawlessly. We work with various window styles, including double-hung, sliding, casement, and bay.
Replacement
If your windows are old, damaged, or outdated, we can replace them with high-quality, energy-efficient windows. Our team will remove your old windows and install new ones quickly and efficiently.
Repairs
If your windows are damaged, we can repair them to restore their functionality.
Maintenance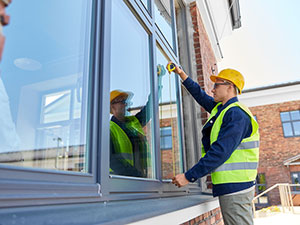 Regular maintenance can help extend the lifespan of your windows and keep them functioning properly. We offer maintenance services, such as cleaning, lubrication, and weather-stripping, to help keep your windows in excellent condition.
Why Choose Us
Experience
Our team has been in the industry for many years, and we have successfully completed a large number of window installation and maintenance projects. Our experts have the knowledge, skills, and experience to provide you with the best service possible. We use the latest tools and techniques to ensure our work is completed correctly and efficiently.
High-Quality Products
We understand the importance of using high-quality products for your windows. That's why we use only the best materials from the top manufacturers in the industry. We offer a variety of styles, including double-hung, sliding, and casement, allowing you to choose the right windows for your building.
Affordable Prices
We know that window services can be a significant investment. That's why we offer competitive pricing on all of our services. We want all of our customers to access high-quality window services at affordable prices!
Call Now
If you're looking for a knowledgeable and experienced window contractor in Raytown, MO, the team at Blue Rain Roofing & Restoration is here to help. Call us today at 816-358-7663 to get started!