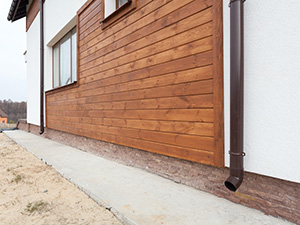 As a building owner, you know that your wood siding will need to be repaired at some point. Therefore, partnering with a contractor who can provide the wood siding repair services you need will make your life a lot easier. Thankfully, the team at Blue Rain Roofing & Restoration has been helping building owners in the region for many years. If you are in Greenwood, MO, call us at 816-358-7663 to get started!
Siding
Just like any other part of your building, your siding needs proper care in order to provide protection to your structure. If your siding is not fitted properly, there could be gaps that allow pests and water to enter your building. This can lead to infestations, which are very hard to resolve. In addition, damaged siding can lead to water entry and damage to your electrical system, affecting your walls, insulation, and even the frame of your building. All this could lead to a complete building collapse.
Siding needs to fit tightly and be properly sealed in order to perform its job. Over the years, if left untreated, wood can splinter and rot. That is why it is vital that you use paint on your wood siding that is intended for outside use. Interior paint will not hold up to severe weather. Repairing your siding soon after it sustains damage will help you ensure its integrity.
Repairs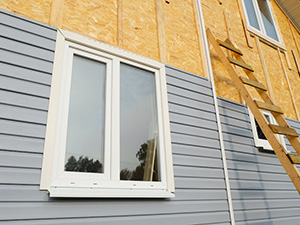 If your siding needs repairs, there is no need to worry! Our team can perform them easily, with our tools, materials, and knowledge. If your siding needs to be replaced, we will first perform a thorough inspection of the siding. This will include examining the material behind the siding that needs to be repaired.
Sometimes, if your siding sustains damage, the frame behind it can also be affected. We will need to address this before repairing the siding itself. Once we have fully assessed the damage, we will give you a cost estimate and begin working. We will use siding that matches the color of your current siding. You won't even be able to tell the difference!
Contact Us
If you are a building owner in Greenwood, MO, and you need wood siding repair services, contact the team at Blue Rain Roofing & Restoration. Our craftsmen will work with you to ensure your building receives the exact services it needs. We are ready to help! Call us today at 816-358-7663.