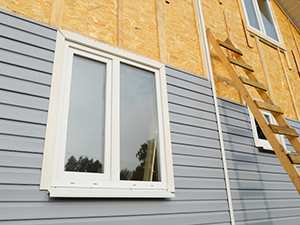 Your home's siding should be kept in mind as you are taking care of your home because it is the defense mechanism of your property and the protection of your family. Therefore, your home's siding needs to maintain its condition to continue protecting your family. If you are a homeowner in Lee's Summit, MO, or the surrounding area, reach out to our top-notch craftsmen at Blue Rain Roofing & Restoration at any time at (816) 358-7663. We are known for our wood siding repair services across the state of MO.
Wood Siding Repair Services
If the wood siding of your home is in a vulnerable state, let us get it back on track with our top-grade repair service. Our skilled workers can and will help you get your wood siding repaired quickly.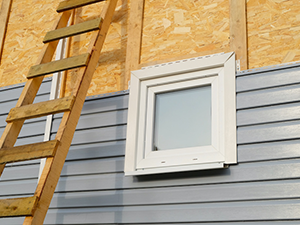 Whenever you notice any sort of problem with the wood siding on your property, you should call us immediately. We will set out for your residents right away, and upon our arrival, we will commence with a thorough inspection of the wood siding that is on your home. Once the inspection is out of the way, we will provide you with a no-obligation estimate, containing the results of that inspection and our recommendation on how we should proceed to get your wood siding back to its best condition. If fixing the siding turns out to be the best solution, we will start the repair job as soon as you have agreed to the terms and conditions that are in the estimate. We always work with the best materials and make certain we treat our jobs like we would for ourselves ensuring the best work is done for you. If another service, such as replacement is needed then we will let you know that and will get the replacement done for you as we have the ability as well as equipment to do so.
Call Us Today!
Are you looking for a reliable wood siding repair service in or around Lee's Summit, MO? Calling Blue Rain Roofing & Restoration will let you focus on other projects you have around your home. Call us today at (816) 358-7663 so we can start helping you with your wood siding repair.