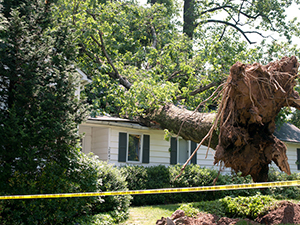 If your roof has been damaged by a storm, it's time to call a roofing company to inspect the damage and perform repairs, if needed. Who should you call? If you are in Belton, MO, call Blue Rain Roofing & Restoration. We will arrive at your location without delay. Any delay in repairing your roof after a storm can cause your roof to cave in, leading to more damage and posing a risk to your life. Save our number before storm damage happens and call us at (816) 358-7663.
Addressing the Storm Damage
After a storm, the first step is to ensure everyone is safe. Once the storm has passed, the next step is to call us for an inspection. We will conduct a thorough inspection of your roof to determine the best course of action. Depending on our findings, we will recommend repairs, restoration, or replacement. In all cases, we will begin working immediately to ensure no more damage is done to your roof.
Repair or Restoration Options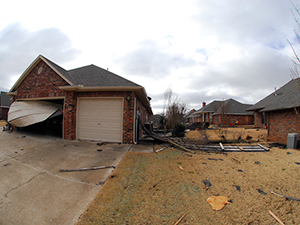 For both roof repairs and roof restoration, we will gather the materials and our crew will begin fixing your roof. If there are only a few affected areas, we will repair them. If there are several areas that need to be repaired, we will restore your roof to its original state. Both are effective and efficient ways to get your roof back to its original condition so it can protect your belongings.
If a Replacement is Needed
In the event a storm has caused so much damage that neither repair nor restoration are an option, then we will replace your roof. A roof replacement is a large task, so we will gather more of our crew to work on your roof. Once we arrive, we will carefully break down the remainder of the roof, removing everything down to the roof frame. This way we can be absolutely sure that we use new materials when replacing your roof. This ensures your roof will be strong and sturdy for many years to come.
Call Us Now!
After a storm, there is often damage. When this happens, call Blue Rain Roofing & Restoration to inspect your roof. If your building is in Belton, MO, and has been affected by a storm, contact us now at (816) 358-7663. Our inspection will help us determine next steps.