Here at Blue Rain Roofing & Restoration, we provide solutions for residential roofs that have been damaged by hail as well as damage from other storms. If you need a hail-damaged roof repaired in Overland Park, KS, you can reach our team today at (816) 358-7663. We will have our roof experts come over to locate the problems with your roof and provide a solution that will work for your specific roof.
Repairs to shingled roofs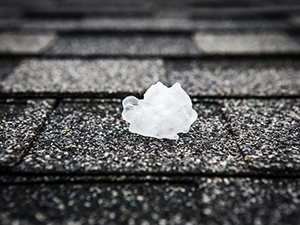 Most homes in our area are protected by shingle roofing systems. This is a type of roof that our experts at Blue Rain Roofing & Restoration are extremely familiar with. Whether your home needs shingle roof repair or replacement, we have the right tools to fix your shingle roof issues.
Storm Damage Experts
The roofing specialists at Blue Rain Roofing & Restoration have been fixing roofs after they have been damaged by storms for the past several decades. If a hailstorm has passed through that has caused damage to your roof, our team will locate the areas that are in need of repair and provide a comprehensive solution to any hail damage. Even if your roof has no apparent damage, it is still a good idea to set up a roof inspection when a big hailstorm passes through so that you know if there was any damage done that was not easily noticed.
Why Blue Rain Roofing & Restoration?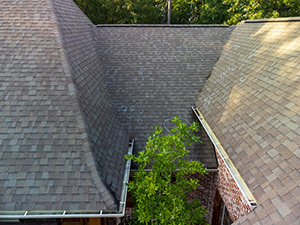 Competition between companies is good for clients because it drives these companies to offer higher-quality services at better prices. Blue Rain Roofing & Restoration makes it difficult for other roofing companies in the state of Kansas to compete by providing quality artisanship, exceptional customer service, competitive prices, as well as custom repairs. To hire our company for any roofing project, just give us a call today!
Fast response times
When a roof has been damaged by a hailstorm, the sooner a solution is provided, the better it is for you and your roof. However, finding a roofing company that provides fast response times can be somewhat of a challenge. Luckily, the people of Kansas can always count on the consistent and dependable team here at Blue Rain Roofing & Restoration!
Call us today!
If you are looking to have your hail-damaged roof fixed by a team of roofing specialists that you can depend on, call Blue Rain Roofing & Restoration. Our company is a great option for those in Overland Park, KS. For a roof inspection as well as our other roofing services, give us a call today at (816) 358-7663.