Is your residential roof or commercial roof in Overland Park, KS, having problems with leaks? These leaks can happen for a variety of reasons. When you know what the signs of a leak are, you can keep an eye out for them and then give us at Blue Rain Roofing and Restoration a call to take care of your roof leak repair. Call us at (816) 358-7663.
The signs of a leak on your residential roof: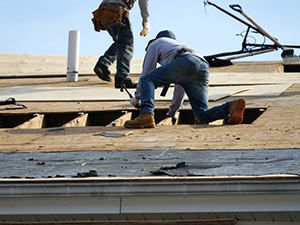 A brown ring on the inside of your roof is one of the easiest to find, as well as knowing exactly what it is. This occurs when there is water leaking through your roof and into your building. These rings are far more difficult to find in darker areas of your building, so having your roof inspected regularly will catch these leaks before they cause these brown rings. When you find a stain starting on your ceiling, give us a call right away, and we will come to repair your roof leaks. Once the source has been found, we will quickly rectify the leak. With enough time, a leak will cause severe damage to your building's structure, like wood rot and mold growth in the insulation. These issues require specialists to be called and treated with specific products.
There is a rubber boot that protects your pipes. Its waterproofing properties begin to degrade as it ages, allowing water to enter your property. If it is caught early, the work to fix it is simple, but if it is not, then the workload becomes complicated.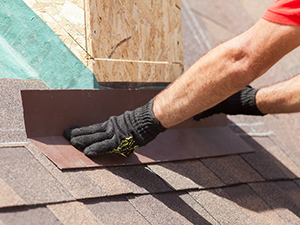 We have been roofed for many decades at this point and understand what to look for to ensure that leaks are detected and addressed before they cause structural damage to your building or buildings. We can prevent leaks as well as remedy leaks once we have been notified that there is a leak that needs to be dealt with.
Call us today.
If you notice any water damage, have our professional team come out to your location to do a detailed inspection of your roof. This allows us to catch all the issues that your roof is having. We at Blue Rain Roofing and Restoration manage roof leak repair jobs with honesty and speed to keep you from having to have greater, more expensive issues. Give us a call right away if your residential or commercial building is in or around Overland Park, KS. Contact us at (816) 358-7663.