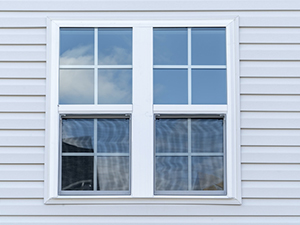 The experts are here at Blue Rain Roofing and Restoration, and we have the capacity to conduct the vinyl window replacement for you. We have been working with the owners of Blue Springs, MO, and the surrounding area for many years now. When you need a vinyl window replacement, just call us at (816) 358-7663.
It is worth mentioning that having a vinyl window replacement project done on your building would let everyone that comes around know that you care for not just the interior, but the exterior of your building as well. Everyone will see the upgrade to your building, giving it a much-needed facelift. If at some point you decide to sell your home or commercial building, you will get a much higher price for it than you would have gotten with the old windows.
Save Your Money

Once you have finally been able to settle down or buy a commercial building in Blue Springs, MO, deeply consider investing in new windows; it has a large payoff overall. The replacement of old windows with new vinyl windows is a fantastic way to cut down on your energy bill. That is because quite commonly, old windows experience leaks, letting your heating or air conditioning exit right out of your windows. New vinyl windows mean newer, tighter seals, which means a great reduction in the loss of heating or air conditioning.
Transform your structure
Your old leaky windows mean you are paying even more for your building due to the heating and cooling expenses. The replacement of those old, deteriorating windows will allow you to completely transform your living space or your workspace. Through the new windows, you would be able to integrate your personality and style into your house or commercial building, giving it a more comfortable atmosphere.
Contact us today!
As an experienced vinyl window contractor, we are aware that there are assorted ways to enhance your home's building; vinyl window replacement is one of the ways that would also work wonders for you financially. If you reside in Blue Springs, MO, Blue Rain Roofing and Restoration can help you replace those worn windows with new and advanced vinyl windows. For more information, give us a call today at (816) 358-7663.