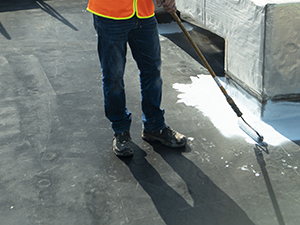 The need for an emergency roofer is never a fun one, but Blue Rain Roofing & Restoration is the full-service roofing contractor you can trust 24/7. No matter the time you call on us with a roof in need atop your home, we'll be ready to deliver the finest roofing solutions that will leave you with a dependable roof you can trust in once again. Homeowners in Leawood, KS can breathe a little easier during even the stormiest of seasons when you keep our number on hand. For emergencies and 24/7 assistance, call us at (816) 808 – 9985. Whenever you call on us, it's our roofing professionals you will soon see at your home as we never contract out a roofing job, no matter the size, complexity, or time you call. We believe it's our duty as a full-service roofing contractor to always be here to keep things secured and that's what we continue to do 24/7. For routine inspections or services, give us a call at (816) 358 – 7663, whatever the job, you can count on us to get things resolved soon after you call.
Why Blue Rain?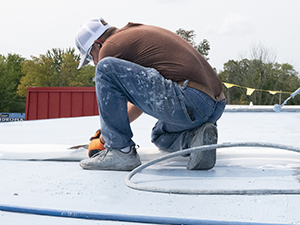 Here at Blue Rain Roofing & Restoration, we have been working hard for years to build our great reputation and we're honored to remain a leading roofing contractor in the area. While emergency roofing services are always available, it remains our goal to help you avoid the need for these. We can continue to help do this by keeping your home's roof in peak performing condition season after season and with our vast list of roofing services, you can soon be worry free about your roof no matter the time of the year! Let Blue Rain Roofing & Restoration bring you the peace of mind you deserve, no matter the time of day or day of the year.
Reach Out Anytime
If you need an emergency roofer in the Leawood, KS area, Blue Rain Roofing & Restoration is your trusted team that is ready to ensure your home can once again be protected with confidence. No roof is too much for our team to handle, so don't wait, reach out anytime at (816) 808 – 9985.