In need of an emergency roofer in Merriam, KS? You'll get the best results when you pick Blue Rain Roofing for the project. Our experienced roofers have a great history of providing much needed emergency repairs in a timely manner. Whenever you need a roofer on the scene ASAP, just call us at (816) 358-7663.
Roof Inspections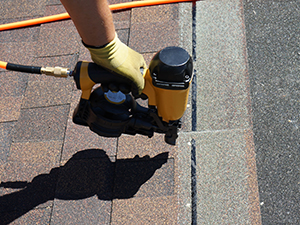 In order to avoid nasty roof surprises, you should schedule regular roof inspections from the experts at Blue Rain Roofing. This gives our roofers the opportunity to find ways to prevent your roof's condition from worsening. When you ring us, our team is quick to act. We will find the optimal way to improve the condition of your roof. By getting more time out of your roof before needing to pay for a replacement, you save both money and time!
24/7 Emergency Repairs
The dedicated craftsmen at Blue Rain Roofing are always available to help the people of Kansas. Sometimes, a roof repair simply cannot wait for normal working hours. Luckily, we offer 24/7 emergency repairs. If your roof needs fast help, just call and our roofing technicians will be over soon after to help!
Our Services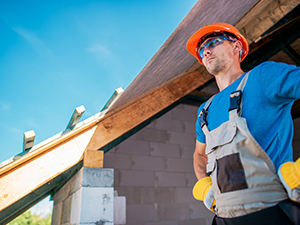 At Blue Rain Roofing, we do much more than emergency services for the people of Kansas. Our roofing services include standard repairs and replacements, as well as custom maintenance solutions. When it comes down to it, our talented roofing specialists will be able to get your roof whatever it needs!
Why Blue Rain Roofing?
There is a lot to consider before you hire a company to work on your roof. Definitely, reputation says a lot about a company. At Blue Rain Roofing, we hold excellent status in the state of Kansas. This comes from years of providing top quality roofing services and exceptional customer service!
Call Us Today!
The experienced team at Blue Rain Roofing provides around the clock emergency roofing services for the people of Merriam, KS. When you need an emergency roofer, give us a call today at (816) 358-7663. Our team will head over to fix up your home's roof shortly after you reach out to us! Our roofing specialists are qualified to provide any type of roofing service!