Dealing with a storm-damaged roof in Shawnee, KS? The experts at Blue Rain Roofing have a lot of experience finding roof problems after a storm passes through. To get your storm-damaged roof fully repaired, get in touch with our team today at (816) 358-7663.
Roof Inspections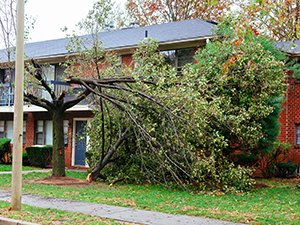 When a storm passes through, setting up a roof inspection becomes all the more important — even if there are no clear problems with your roof. Many roofs can develop underlying problems that may go unnoticed for a bit but cause costly damage in the future, nonetheless. The best way to save money on your roof after it has potentially been damaged by a storm is to have the experts at Blue Rain Roofing inspect it early on to identify any issues before they creep up.
Storm Damage Experts
The roofing specialists at Blue Rain Roofing have been dealing with roofs that have been damaged by a storm for quite some time. Whether it is a hailstorm, a snowstorm, or heavy rain and winds, our team has what it takes to come up with solutions for any damage that a storm may have caused to your roof.
Roof Replacements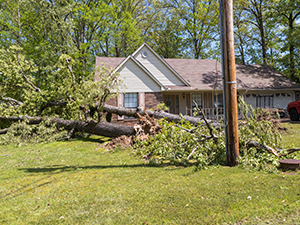 If roof leaks are becoming a consistent occurrence that you are forced to deal with, it could be an indication that your roof is ready to be replaced. Eventually, materials on a roof wear down and it is just better off starting over with a new roof rather than spending time and money fixing up a lost cause. For a roof replacement at an excellent price, you can count on Blue Rain Roofing!
Emergency Roof Repair
It's impossible to predict when a roof is going to start leaking. In a lot of cases, people simply can't afford to wait days for a roof repair. At Blue Rain Roofing, we help the people of Kansas by offering emergency roof repairs. When your roof needs help most, just give us a call and we will be over to provide an emergency roof repair!
Call Us Today!
If your home has a storm-damaged roof, it's time to find a dependable roofing contractor! Those in Shawnee, KS should call Blue Rain Roofing at (816) 358-763. Our experienced craftsmen will be over to diagnose any roof problems and come up with effective solutions!