On the lookout for dependable roofers who provide services for those in Raytown, MO? Blue Rain Roofing & Restoration has all of your needs covered with a full team of experienced and dedicated residential roofing specialists! We can help with any kind of roofing service. To learn more, please call us at (816) 358-7663!
Customer Service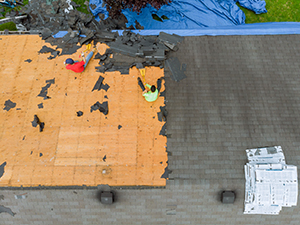 A lot of people overlook the value of customer service when choosing a roofing company. Sure, the quality of craftsmanship that a company provides is highly important, but so are open lines of communication. Here at Blue Rain Roofing, we make sure that our clients receive top quality customer support which helps roofing projects go more smoothly!
Timely Project Completion
Everyone has seen or dealt with those construction projects that just seem to drag on forever. The experts at Blue Rain Roofing & Restoration work efficiently and plan correctly. We are proud of our ability to estimate how long a project will take, and then stick to that estimate.
Our Services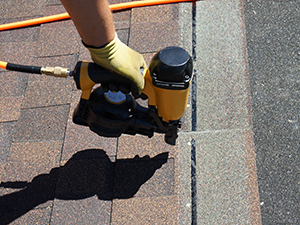 Regardless of what your roof is going through, Blue Rain Roofing has the solution. We are a full-service company that can handle projects large and small for the people of Missouri. We'll begin by having a thorough look at your roof so that we can figure out the best solution. Once that is done, we can provide you with an estimate on the project!
Experienced Craftsmen
Other roofing companies have a tough time matching the experience and reliability that the craftsmen at Blue Rain Roofing & Restoration offers. With many years in the roofing industry, our team has gained the skills and knowledge needed to be able to tackle any sort of roofing project. After you've given us a call, we can send our guys over soon after to take a look!
Call Us Today!
If your home needs to be looked at by experienced roofers, choose the reputable team at Blue Rain Roofing & Restoration. We love working on roofs in Raytown, MO and will continue to show why we are one of the best roofing companies in the state. If you would like to learn some more about our roofing services, just give us a call at (816) 358-7663.