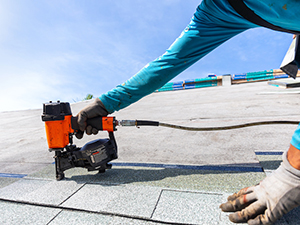 No one looks forward to the inevitable replacement of their roof. When replacing or installing a new roof, you need a company that knows how to properly perform a roof installation. Do you need a roof installation in Belton, MO? At Blue Rain Roofing & Restoration, we are incredibly precise when we install your roof. When you are ready to have your roof installation done right, call us at (816) 358-7663.
New Roof Installation
Roofs are usually installed toward the end of a new building project. The roof installation is as important as placing the frame correctly. A roof installation that is done incorrectly will cause unnecessary issues in the future. Having your roof installed right makes an enormous difference in the roof's lifespan. Allow us to install your roof for you – it will last for decades!
Roof Replacement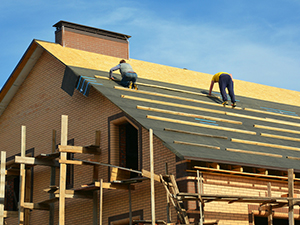 Do you have a building with a roof that is causing problems? We will replace it with a new roof. When we install a new roof, it is guaranteed to last for decades. After we install your roof, we strongly recommend following a maintenance program. This will help to protect your roof, as well as you and your belongings. Knowing your roof was installed by the best will help you relax, giving you an opportunity to focus on other things.
What Comes With the Roof Installation
When we install your roof, we also double-check every step we take to ensure the roof is strong, sturdy, and safe. We want to be sure that it can withstand both harsh weather and normal wear and tear. We will bring all the necessary materials to complete the installation. When we are done, we will take everything we have brought with us, as well as any trash we create, leaving your building looking great.
Combined with our unwavering customer service, you get a roof installation that is easy and stress-free.  That is the difference Blue Rain Roofing & Restoration makes.
Contact Us Today
If you need a roof installation in Belton, MO, you should call us. We have the best crew to manage this at Blue Rain Roofing & Restoration. Contact us today at (816) 358-7663.