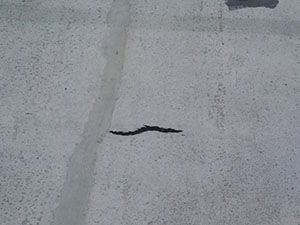 A flat roof repair won't be of concern to you if you have your roof set up on a roof maintenance plan with the team at Blue Rain Roofing. Many times, our customers don't know their roof required a repair until we go over your detailed report with you after we've inspected and serviced your roof! We're proud to bring building owners, property managers, and more throughout the Raymore, MO area hassle free roofing services and solutions and we know you'll love the peace of mind that comes with our preventative roof maintenance plans. Give us a call today at (816) 358 – 7663 and find out how our preventative maintenance plans can help extend the life of your building's roof!
Don't Worry!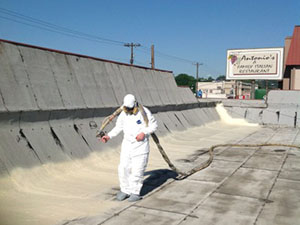 When you put your roof on a maintenance plan with our team, you won't have to wonder when to call on us any longer. With at least two annual inspections, our roofers will be able to stay ahead of the needs of your roof and catch any repairs before they spread and cost you more stress and money. We bring your roof the care it deserves and with our expert roofers who are trained in all areas of roofing handle your roof, you can be sure it will be fit to last.
Long Term Solutions
At Blue Rain Roofing, we believe in bringing our customers the best of it all and we will continue to do the research as new products and services come available on the market. With the trusted roofing products we bring to every roof and every job, the repairs and services we complete on your roof will always be done to last. With a roof that was designed to last for decades, it only makes sense to deliver quality, long term solutions that will help that happen year after year.
Reach Out Today
Don't let a flat roof repair sit, Blue Rain Roofing will get it resolved quickly and ensure your roof is ready to rely on once again! For those in Raymore, MO and the surrounding areas, we bring affordable and dependable roofing solutions. Reach out to us at (816) 358 – 7663.