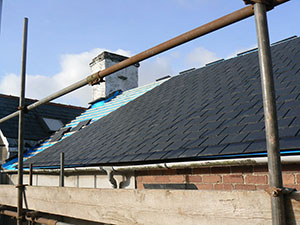 A new roof for your home can be a stressful thing to deal with, but when you trust your home and roof to the team at Blue Rain Roofing for any of your residential roofing needs in Blue Springs, MO and the surrounding areas, you can be certain you have a crew of committed experts working for you. We know the job isn't done until you are completely satisfied, whenever you have a question about your roof or the services it requires, we've got answers and we'll make sure you can always trust in your roof! Your home's roof is a major investment and ensuring it's taken care of by professionals is essential to it having a long, successful life. Residential roofs were designed with longevity in mind and when you have your new roof installed flawlessly by the crew at Blue Rain, you can be sure it will have that chance. For honest answers and solutions about your home's roof, reach out today at (816) 358 – 7663.
We Work for You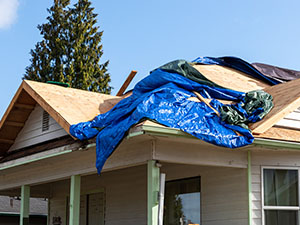 At Blue Rain, we work hard to make sure your roof is always in the proper condition to keep things protected with confidence. Whether you need your roof repaired or restored, or if it truly is time for a new roof, we've got you covered. We will work closely (albeit virtually) with you to make sure everything is as pain free as possible every step of the way. We know having a new roof installed on your home can be distracting, we will work around your schedule as best we can and while we work quickly, we will make sure things are always done perfectly. Learn more about your home's roofing options today, we're here to help!
Call Today
Don't let the need for a new roof on your home overwhelm you. Our knowledgeable roofing technicians will make sure you get the best roof for your needs and we will get things taken care of right away. The summer is fast approaching and with that means some tough storms in the Blue Springs, MO area. The local storms really test our roofs and when you choose to work with Blue Rain Roofing, you can be confident your roof will be able to pass with flying colors. Call today at (816) 358 – 7663.